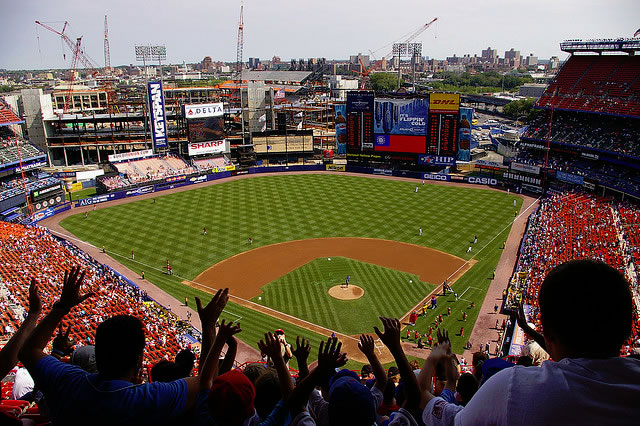 New To Daily Fantasy Sports? Here's A Simple 3-Step Process To Maximize Your Chances Of Winning
Maybe you've read about guys cashing in with daily fantasy sports and want to take a stab at doing the same. Or maybe you've played in season-long fantasy leagues and have grown tired of committing yourself to an entire season. You can no longer justify the time.
You're definitely not alone. Those 2 reasons are driving thousands of fantasy sports fans – beginners and pros alike – to sites like FanDuel, DraftKings, and DraftStreet. There, folks are competing in 1-day fantasy sports contests. Lineups are drafted, games are watched, and points are tallied at the end of the night. You get to enjoy the rush of competing for cash prizes without being chained to the season.
As I've mentioned elsewhere on this site, getting started is simple. It's a matter of picking a DFS site, creating an account, and making a deposit. But that's the point at which a lot of novices stumble. The reason? They jump in without a game plan.
We're going to solve that problem on this page. I'll give a 3-step strategy below that will help you to win more contests and make more money over the long run.
Please note that we only recommend playing daily fantasy sports at one of the legit sites on our
recommended list
. They are safe, secure and reputable. Plus they are U.S. based companies and legal in all but a very few states.
Step #1: Establish Your Personal Ground Rules
Setting ground rules accomplishes 2 critical things for you. First, it creates a set of protocols that guides every decision you make. Second, it removes a lot of the uncertainty that would otherwise cause you to second-guess those decisions.
What types of ground rules should you set for yourself? Here are a few ideas:
– the maximum amount of money you put at risk each day
– the maximum number of DFS contests you compete in
– the maximum percentage of your bankroll to have "in play" at any one time
– which contest formats to focus on (and which ones to avoid)
– when to finally call it a night and turn your computer off
Let's take a look at how such rules might influence your decisions while playing at a site like FanDuel.
Suppose you set a $50-per-night limit for yourself. You decide to risk no more than $50 in cumulative entry fees, even if you win several contests.
First, the high-stakes games are out of the question. For example, you won't be able to compete in tonight's $75K Monday MLB Mini Monster at FanDuel since it requires a $200 buy-in. Instead, you'll need to focus on winning lower-stakes games.
Second, your $50-a-night limit prevents you from chasing your losses. Without it, you might be tempted to play all night, trying to get back into the black (and ironically sinking further and further into the red). Your self-imposed limit restrains you, preserving your bankroll so you can play tomorrow and the next day.
By setting ground rules for yourself, you'll be less inclined to do things that sabotage your long-term profits. Don't neglect this step.
Step #2: Create A Draft Strategy
When it comes to a draft, you have 2 basic options: you can draft blind and hope for the best or you can research the players. If you've looked through this site, you already know that I consider research important. That's the reason we've covered topics like how to draft a winning daily fantasy baseball lineup, tips for winning daily fantasy basketball contests, and how to work with salary caps.
Doing research gives you an edge over your competition.
Spend a bit of time to come up with a simple procedure for doing research based on the sport you're competing in. For DFS baseball, you'll want to look at how the evening's pitchers stack up against the hitters. You should also consider the ball parks at which that night's games will be played. Are they pitcher-friendly or hitter-friendly parks?
For daily fantasy football, you'll want to keep your eye on the injured list. You'll also want to examine the evening's matchups. Don't forget to look at each player's recent track record. Note who's on a hot streak, who's been productive, and who's salaries are based more on luck – for example, catching a Hail Mary pass – than skill or value.
The takeaway is that you should have a draft strategy in place for each sport. That way, whether you compete in DFS baseball, football, basketball, or daily fantasy golf, you'll know the exact steps you should take to research the players.
There's no guarantee that you'll win, of course. But creating a system streamlines the draft and prevents you from second-guessing your decisions. It gives you a routine to follow. Over time, as you track your results, you'll want to tweak your draft strategy to make it increasingly effective.
Step #3: Learn How To Build Your Bankroll
When you first start out playing daily fantasy sports, it's important to concentrate on building your bankroll. Keep in mind that you'll still be learning the ins and outs of creating winning lineups, so it pays to go slow. There's no reason to rush.
First, get used to the idea that you'll probably lose a healthy chunk of your initial deposit. Consider it the price of tuition. It's an investment. You might lose $50 or $100 competing in contests, but you'll gain a wealth of knowledge and practical experience along the way. Both will pay off down the road.
Second, assuming that you intend to compete in DFS contests on a regular basis, take advantage of the bonuses offered by the top daily fantasy sports sites, such as FanDuel. The biggest – i.e. most popular – sites will match your first deposit at 100% up to a certain dollar figure. For example, DraftKings will give you a 100% match up to $600. Be sure to lock in the bonus by using the special promo code "FREAK"[6] when you fund your account.
Third, get into the habit of tracking your results. It doesn't matter if you use a spreadsheet, a legal pad, or the back of a napkin. The important thing is that you track your wins and losses according to the contest format – i.e. large-field events vs. 50/50s vs. head-to-heads. As time passes and you gain experience, you might also want to track your progress according to the day of the week, the number of competitors, and the sport. You'll notice trends emerging over time.
Fourth, spend a percentage of your bankroll each week playing 50/50s. They pay out to the top half of the entrants. For example, a contest with 80 entrants will have 40 winners. You won't get rich playing 50/50s, but they are useful for slowly increasing your bankroll.
So those are the 3 tenets of winning over the long haul in daily fantasy sports contests. To recap, you need to…
1. establish ground rules for how much you'll risk and how many games you'll play each night
2. develop a draft strategy founded on research
3. focus on expanding your bankroll

The Daily Fantasy Sports Grind: How To Make Consistent Profits
A lot of fantasy sports fans are drawn to DFS contests when they hear that select players at sites like FanDuel and DraftKings are making huge profits. They jump in, hoping to strike it rich.
It goes without saying that's a misguided expectation, much like that of beginning poker players who dream of taking down a $1 million pot. The truth is, much like poker, generating a consistent profit with daily fantasy sports is a grind. You'll be competing in several contests, day in and day out. Each one is like a stalk of corn in a field. The goal is to harvest a crop of small profits that add up over time.
Can you strike it rich? Sure, in the same way you can strike it rich by purchasing a winning lottery ticket. You can even shift the odds in your favor by performing advanced research and doing some hefty number crunching. But counting on huge wins is highly optimistic – even foolhardy.
The point is, winning at daily fantasy sports is a long-term endeavor. The good news is that it's always fun to play, the draft takes very little time, and you don't have to commit to an entire season. Meanwhile, you have an opportunity to win real cash prizes doing something you love!