Position by Position Guide to DFS Soccer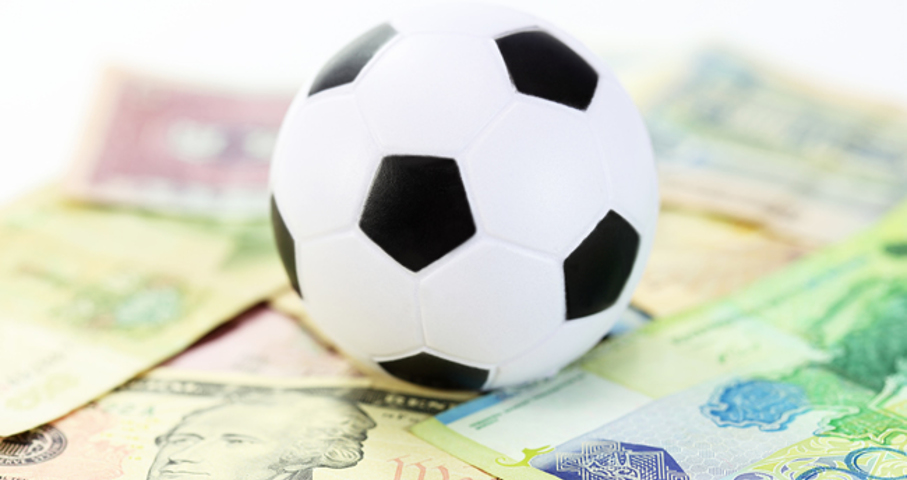 When playing Daily Fantasy Soccer you'll pick a roster made up of a goalkeeper, defenders, midfielders and attackers. Apart from the goalkeeper, all of the other positions will include a wide variety of player types and knowing which type to pick will be a great aid in picking your roster.
This page is based off of
DraftKings Soccer
. You can play and win real money playing fantasy soccer daily style at DraftKings.com, my personal favorite daily fantasy sports site.
On this page I assess each soccer player position in detail. I start with a rundown of the points that players will be able to score and then look at the different roles within the position that a player might occupy and how that player might score you points.
Goalkeeper
Saves (GK) = +2 PTs
Goal Allowed (GK) = -2 PTs
Clean Sheet (GK, D) = +5 PTs
One Goal Allowed (GK, D) = +2 PTs
Win (GK) = +5 PTs
Penalty Kick Save (GK) = +3 PTs
In many ways the goalkeeper is the easiest position to assess, as this player's role is not varied at all – he is simply there to stop the other team scoring. You'll notice that a goalkeeper will gain you 5 points for a clean sheet and another 5 points for a win. This is important, as you'll want to try and ensure that your player gains the full 10 points here.
Look at the team's in the league with the best defensive record (you'll find this in the goals against column in the league table) who are playing at home against a weak opponent. A solid 2-0 or 3-0 victory will give you all ten points.
A goalkeeper will earn 2 points for every save, so you could take an opposite view and choose a goalkeeper who will be particularly busy.
However, consider that a goalkeeper that concedes two goals and doesn't gain a win will start on -4 points, a whole 14 points behind the keeper who keeps a clean sheet and wins – this is a lot of ground to make up, especially when you consider that the clean sheet keeper will also makes saves in the game.
A goalkeeper who can save penalties is never a bad thing, as you'll gain an extra 3 points if he does, but I wouldn't spend too much time worrying about this stat. He'll not face a penalty in the majority of games, so I'd only consider this situation of I really can't decide between two goalies.
This position is probably the most important position you can choose day in and day out playing fantasy soccer.
Outfield Players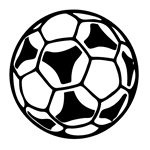 Here are the point scoring opportunities for outfield players.
Goal = +10 PTs
Assist = +6 PTs
Shot = +1 PTs
Shot on Goal = +1 PTs
Crosses = +1 PTs (Ball sent in from the wing, into the box for offensive purposes. Corner kicks do not count)
Fouls Drawn = +0.75 PTs
Red Card = -1 PTs
Clean Sheet (D) = +5 PTs
One Goal Allowed (D) = +2 PTs
Defenders
In daily fantasy sports soccer, assuming all players in a given position are the same is a very dangerous thing to do. This is particularly the case with defenders. Defensive roles are wide and varied and different defensive types will offer different point scoring options.
Like goalkeepers, your defender will earn points if the team keeps a clean sheet (5) or concedes just one goal (2). This means you should consider the overall defensive qualities of the team when picking a defender, and not the defensive abilities of the individual player. If a defender is doing all of the work by making those all-important tackles and carrying the rest of the team, he'll not gain any more points than the other defenders in the team.
There are two main defensive types – Central Defenders and the Wider Players (full backs or wing backs).
Central defenders will generally stay back and won't give you many offensive points, however these players are generally tall, so will invariably head into the opposition penalty area when there is a corner or a similar set piece. If picking a central defender, choose one with a proven goal scoring record in these situations (a player with 5/6 goals a season will fit the bill).
The wider players will generally offer more point scoring opportunities, as they will head up the pitch more often. Being wide players, they will be in a position to put in a number of crosses (which will each score a point) and they'll also be more likely to gain an assist. Some teams will play these players much more offensively than others, especially those teams who don't employ wingers ahead of them.
A wide player who is putting in a lot of crosses, gaining his fair share of assists and scoring the odd goal is probably the ideal defensive pick.
Midfielders
There are three main types of midfielders in the game.
The defensive midfielder is probably the worst position in the game for scoring points. This player will sit in front of the defense and try to stop the attacking moves early. However, he'll gain nothing for his defensive work, as midfielders gain no points for a clean sheet, and won't have as many offensive opportunities. As such, avoid defensive midfielders completely.
Attacking midfielders will gain you many opportunities to score points. This player will score their fair share of goals, and will also score points for shots on goal, although possibly the most important category for this player is the assist, with 6 points coming for each of these.
Wingers are also good players for scoring points, although you should consider the type of winger they are. Some wingers will be more inclined to run inside towards the penalty area – meaning they are more likely to gain assists, draw fouls and score goals.
Other wingers will head outside and be more inclined to make crosses into the box, each cross gaining a point, and this will also gain assists. These players are less likely to score however.
Forwards
Alongside goalkeepers, this is one of the easiest positions in the game to pick. You'll want your forwards to score goals – period. Look for those players who have a great goal scoring record and try to pick attackers who are also the penalty takers for a team.
Some players classified as forwards actually sit behind the main striker in a team, playing the supplier role – these players will make assists and score the occasional goal, but you'll not gain as many points from these players as you will the out and out striker.
Look out for occasions when a main striker for a team is going to be missing a game, and consider which player will take that main striker role – you could gain a real bargain.
Daily Fantasy Sports Soccer Strategy
When playing DFS soccer, it's not always easy to work out which players are the best to pick on a given week, soccer doesn't have the same proliferation of stats as some of the other DFS games. One of the best ways to pick up tips is to actually watch the games and see what role a player is actually employing You can really gain an edge by doing this.
Some Related Articles for You