If you're accustomed to playing season-long fantasy football, competing in weekly contests can take a little getting used to.
First, you're working under a salary cap. That's going to influence your draft selections since you have to decide how to best allocate your budget. For example, if you spend big to roster a stud at the tight-end position, will you have enough cash to add an elite QB and receiver?
Second, player matchups become a higher priority. One bad matchup in a weekly contest can sink your lineup and ruin your chances of cashing. In a season-long league, you're not as concerned about whether your favorite receiver or running back is matched favorably against the opposing team's defense. After all, you're in it for the long haul, and one game isn't going to ruin you.
So there's a lot to get used to in one-week fantasy football. If you're just now making the transition from playing in season-long leagues, the following tips will get you started in the right direction. Read on for 27 dos and don'ts that will quickly smooth the learning curve so you can hit the ground running.
Warning: hold on tight because we're going to move through them quickly!
Weekly Fantasy Football Do's and Dont's
Do Start Out In Low-Stakes Fantasy Football Contests
You may be a pro at season-long fantasy. But you'll probably fumble in weekly contests – at least in the beginning. (It happens to almost everyone.)
Before you rush into contests that require high buy-ins, enter a few low-stakes games. Use them to get your bearings. Learn the tricks of the trade without putting a big chunk of your bankroll at risk.
Don't Start In Head-To-Heads
Head-to-heads are tempting. It's you against another team owner, and the winner takes the pot.
But here's something a lot of novices don't realize: head-to-heads are shark-infested waters. A lot of very experienced DFS players create H2Hs and lie in wait for seals (i.e. novices) to join them.
Get some experience in 50/50s and double ups before venturing into head-to-heads.
Do Come Up With A Bankroll Management Plan
Money management in weekly fantasy is crucial. You can build a solid track record of wins and still lose your bankroll. If you want to preserve and grow your cash, you need to come up with a solid plan. And most importantly, you need to stick to it.
Everyone follows a different bankroll management plan based on their goals, skill level and tolerance for risk. Here's what I recommend if you're just getting started:
Limit your weekly spend to 15% of your bankroll
Spend no more than 10% of your weekly budget on any single contest

Don't Chase Your Losses
You're going to lose most of the contests you enter. Don't let that discourage you. It's true for most players, including the ones who do this for a living.
When you lose, make a note of it – we'll talk about tracking your results in a few moments – and move on. Don't chase the loss. You'll likely end up losing even more money.
Ask any poker player about chasing losses. They'll tell you not to do it.
Do Spend Most Of Your Time In Cash Games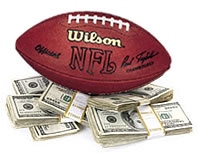 This is of course an individual decision for you depending on what you want out of fantasy, but if you are looking to build a bankroll then the majority of your play should probably be in the form of cash games. Fantasy contests fall into two broad categories: cash games and tournaments. Cash games include 50/50s, double-ups and head-to heads. The field sizes tend to be relatively small. By contrast, tournaments are huge contests that attract tens of thousands of entrants. Many of them offer a guaranteed prize pool (GPP).
Stick to cash games while you're learning the ropes. Specifically, stick to 50/50s and double-ups (remember, H2Hs are filled with sharks). They're easier to win since a greater percentage of the field receives a payout.
Don't Expect To Win GPPs
GPPs are tough to win. They're also very tempting because the prize pools tend to be huge (for example, $1,000,000). The downside is that only the top 10% to 20% of the field gets paid. What's more, the majority of the prize pool is split among the top 10 finishers.
If you're going to enter a GPP, do it with the right expectations.
Do Check The NFL Injury Report
You obviously don't want your roster to be saddled with an injured player. Even if he takes the field, his performance is likely to be hampered by his injury.
The good news is that it's easy to find out who's injured. Just peruse the NFL injury report before you put together your squad. Then, review it one more time right before kickoff. If any of the players in your lineup are listed on the report, make changes accordingly.
Don't Use The Same Strategy For Cash Games And GPPs
As I mentioned above, cash games pay out to a greater percentage of the field than GPP tournaments. That warrants using different draft strategies.
In a cash game, look for consistency in players' fantasy point production from week to week. In a tournament, upside and low field-ownership percentages are more important. Look for players who might deliver breakout performances.
Do Take Wide Receiver Matchups Into Account
Matchups heavily influence wide receivers' point production. A talented receiver can fail to produce if he's locked down by the opposing team's cornerback.
Before you add a receiver to your lineup, find out who's scheduled to cover him. Then, use your favorite resources for fantasy football data to learn whether the matchup is favorable or not.
Don't Worry (Too Much) About Drafting Defense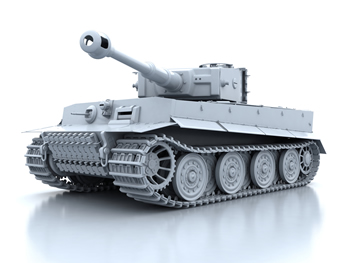 Defense is obviously important in pro football. But when it comes to competing in weekly fantasy, it's a low priority, at least in comparison to other positions. Don't spend a ton of cash on defense.
First, it's tough to predict defensive performance from game to game. Admittedly, teams like the Jets, Seahawks and Patriots tend to perform well throughout the season. But even with THEIR defensive lines, there's a lot of variance from week to week.
Second, you'll need to save cash to roster studs at other positions.
Do Check Vegas Odds For Game Projections
Look for games projected to have high over/unders. Oddsmakers expect those games to host a lot of point production by one or both teams. Then, keep that intel in mind when looking for favorable matchups.
That's a effective strategy for identifying offensive players who are likely to be productive.
Don't Throw Away A Good Strategy Based On A Few Losses
No draft strategy is impervious to happenstance. Even the best approach can result in losses for reasons that are out of your control.
When you suffer a loss, don't chuck your strategy out the window. Look for ways to improve it, but realize that sometimes luck isn't on your side. If your approach to choosing players is sound, stick with it.
Do Pair Your Quarterback And Running Back
Think of your quarterback and his favorite running back as a 2-man team where one member's performance influences the other. If your QB is productive, there's a good chance his running back will also be productive.
Pair them up to take advantage of their combined point production.
Don't Stack Heavy In Cash Games
Pairing a QB and RB is technically stacking. It's a solid draft tactic. But think twice before stacking more than 2 players from the same team, especially if you're competing in a cash game.
Admittedly, stacking gives you a lot of upside. If your QB performs well, his receivers and running backs probably will too. That's helpful in GPPs, where you need to take big risks to win. But upside isn't that important in cash games. Consistency takes precedence.
A heavy stack can be disastrous if your QB gets pummeled by the opposing team's defensive line. In a 50/50 or double, you don't need to take that kind of risk.
Do Take Advantage Of Freerolls
Freerolls allow you to play for free. There's no better way to learn. 'Nuff said.
Don't Draft Players/Teams On Both Sides Of A Game
When you're creating your lineups, don't roster players who are facing each other that week. It doesn't make any sense to do so.
Think about it logically. You're drafting offensive players whom you expect to produce a lot of fantasy points. Those points will come at the expense of the opposing teams' defensive lines. Given that, why would you draft the latter?
You'd just be cannibalizing your squad's overall point production.
Do Take Your Wins And Losses In Stride
It's exciting to win contests and frustrating to lose them. But don't get too caught up in either. Celebrate your wins. Try to learn from your losses.
Then, put both behind you and move on.
Don't Neglect Differences In Football Scoring Systems
FanDuel and DraftKings are the titans of weekly fantasy football. Realize they use different scoring systems. The differences in those systems can – and should – influence your draft strategy.
For example, DraftKings awards 1 point per reception while FanDuel only awards one-half point. That means your pass-catchers will be more productive at DraftKings.
Review the differences in scoring at both daily fantasy sites and think of ways to exploit them when you roster players.
Do Track Your Fantasy Football Results
You'll know pretty quickly whether your draft decisions for any given week were successful or not. The numbers are posted in real time.
It's important to take notes about each win and loss. Note the date, the buy-in, your roster, your final score, the outcome (win or loss) and other details.
Tracking and reviewing this type of information will reveal ways in which you can improve your draft strategy.
Don't Forget To Check The Weather
Weather can play a huge role in how a game is played. That means it can affect your fantasy score.
For example, suppose your receivers are playing in high winds. Their QBs will be less inclined to throw passes because the winds impair their accuracy. They'll be more inclined to move the ball on the ground. Can you see how that might affect your receivers' point production?
Check the weather report for indications of strong winds and heavy rains for every game for which you've got players on your roster.
Do Research Important Player Stats
Fantasy sports is all about data. As a rule, team owners who research players and dig up their performance stats do better than team owners who don't.
Given that, what type of stats should you look for?
When drafting a quarterback, pay attention to his pass attempts and rushing yards. For receivers, look for completed receptions. For running backs, touches and carries are important. And don't forget to check how effectively players take advantage of red zone opportunities.
Don't Waste Time On Unimportant Stats
Having said the above, try not to get too bogged down in data. You could literally spend all day crunching numbers and have little to show for it.
Focus on the numbers that give you the most bang for your time. Set the rest aside.
Do Stack Your QB and Receiver
We talked earlier about pairing your QB and running back. You can do the same thing with your QB and his favorite receiver.
As before, you trying to take advantage of their combined point production. When your quarterback passes the ball to his receiver, and his receiver makes the reception, you earn points on both fronts.
Don't Follow The Crowd In GPPs
As we noted earlier, you need upside to win GPPs. But winning also requires that you distinguish yourself from the rest of the field. That means rostering players with low ownership percentages.
For example, suppose everyone is picking up Atlanta's Matt Ryan. You're not going to distinguish yourself by doing the same thing as everyone else. That being the case, it might be a good idea to roster San Diego's Phillip Rivers or Arizona's Carson Palmer. In other words, look for a QB who is being overlooked or faded by a large portion of the field.
Do Make Use Of The Late Swap (On DraftKings)
Unlike FanDuel, DraftKings allows you to swap out players after a contest has begun. There are only two rules:
One – The game of the player you're thinking of swapping OUT hasn't started yet.
Two – The game of the player you're thinking of swapping IN hasn't started yet.
This is a valuable feature, not only to replace injured players, but also to make minor roster adjustments based on newly-discovered data.
Don't Be Afraid To Break The Rules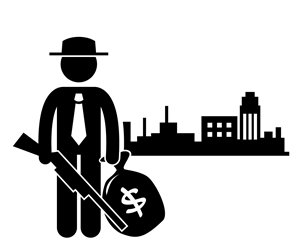 If you spend enough time playing weekly fantasy football, you'll find there are rules of thumb regarding how to build winning lineups. We've covered some of them above.
Rules are meant to be broken.
For example, I mentioned handcuffing your QB and his favorite receiver. But if bad weather threatens to turn the QB's passing game into a running game, a QB/WR handcuff may be a bad move.
Break the rules when it makes sense to do so.
Do Read DailyFantasySports101.com For Weekly Projections
Definitely keep your eyes on this site for the latest NFL weekly winners roundups. We're posting both every week throughout the current fantasy football season. Use our intel to build productive squads that help you to finish in a cash-paying position, whether you're competing in cash games or GPPs!
Keep on reading