Know Thy Enemy
Understand your tourney. The imperative nature of being detailed in your approach to expanding your contest portfolio cannot be understated. DFS should be viewed as an investment – because any participant who views it as a gamble, is your lunch meat. And as an investment, your bank account and your billfold will be fat and appreciative if attention is given to three keys areas of importance:
1) Be informed;
2) Diversify;
3) Draft accordingly.
Be Informed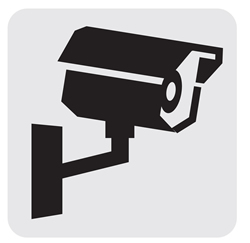 To address the first: gaining an understanding of your competition takes very little in the way of diligence and more in the way of a comprehensive knowledge of contest formatting. Any and every GPP (front-loaded or top-heavy payout structure) contest you're considering entering should entail a simple procedure: divide the number of paid positions [p] by the number of total entrants [e] to determine what percentage of other contestants you need to beat in order to cash [c]; p/e=c. Example: if a tournament pays the top 1000 finishing positions [p], and allows for 10,000 people to enter [e], then 1000/10,000=.10 which is 10%. This means you must finish in the top 10% of the field to cash, so you have to beat 90% of the competitors to walk away from the contest a winner.
Large GPP tournaments, those with tens of thousands of entrants, typically offer an amount of paid positions from about 20% (which is the high water mark and is associated with cash-only payouts) all the way down to around 5% (these usually involve a grand prize for the first-place winner who may earn a trip or some other incentive that happens on a specified date contemporaneous with other qualifiers, while the rest of the field earn their cash payouts immediately – the reason for the lower payout percentage being that a portion of the total pool is paid out later at another event which is restricted to those who qualify through their performance in the initial low-percentage-payout tournament; this chance to win even bigger later is how contestants are incentivized to join tournaments with a low percentage of paid positions).
If you are ready to put your knowledge into action, we recommend
FanDuel
. Use our valid promo code FREAK to maximize your sign-up bonus. See our fantasy site reviews for more information on these top daily fantasy sites
Diversify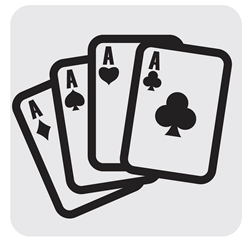 Now to expatiate upon diversification: in order to diversify most effectively, it is important to be able to glean from the contest format a few useful tidbits about whom you'll be competing against. While low-dollar-amount 50/50s and head-to-head matches offer the highest probability of cashing, they correspondingly pay out the least amount of money: these contests are the best places to learn. And one of the most important things a player can do – win or lose – is to study the lineups of the other entrants during and after the contest to get a feel for why and how certain drafting strategies work, which in itself provides the basis for formulating an estimation of which type of opponents you should expect to face in different styles of games.
Entering multiple contests should be done in accordance with responsible bankroll management practices: some form of "fractional Kelly" or "expected utility," both of which are discussed in "Advanced Bankroll Metrics." A detailed understanding of these principles is not an absolute requirement for being successful; a general grasp of the concept of diversification in order to lower your necessary winning percentage is very valuable and a summation is offered in what follows:
Example #1) A DFS player calculates he has $8 to wager this week and enters four $2 head-to-heads. He must now win three of these matches to be profitable. DraftKings' "rake" (a.k.a. "vigorish" or "juice" in other wagering arenas) is 10%, so each $2 H2H match pays $3.60 to the victor ($3.60 x three wins = $10.80; $10.80 – $8 worth of bets = a total profit of $2.80).
This outcome requires a 75% winning percentage.
*It is worth noting that DK rake percentage declines at higher buy-in levels, but for the sake of simplicity, smaller numbers are used in these examples.
Example #2) A DFS player enters a $1 tournament with a total of 11,500 entrants. The tournament pays finishing positions 1-2335, with the top prize being $1000 and 2335th place getting $2. The percentage of paid positions is roughly 20% (2335/11,500=.203). He also enters two $1 60-person 50/50s, a $1 three-person winner-take-all, and two $2 five-person winner-take-alls. He has $8 at risk, with six ongoing contests ($1+$1+$1+$1+$2+$2). If he finishes in the money in one of the 50/50s ($1.80) and one of the five-person winner-take-alls ($9) and loses the other four contests, his winning percentage is only 33% but his profit is identical to that in Example #1: $2.80.
Draft Accordingly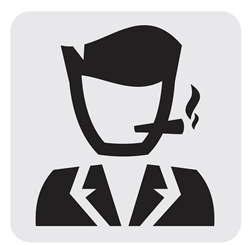 Drafting according to the payout format and expected competition is key. The amount of risk taken when drafting your team must be proportional to the contest's payout. Low-level 50/50s are unlikely to contain a high number of extremely skilled contestants drafting high-risk, high-reward teams. These contests should be treated like mutual funds, that is, draft low-risk players you expect moderate returns from because the payout does not justify more risk than that. It should not be difficult to consistently cash in low-level 50/50s. If it is, your drafting strategy needs work – not your diversification practices. This is important to be able to identify so as to address the appropriate weakness in your preparation.
Drafting in large tournaments must be adjusted to take into account expectations which do not exist in 50/50s.
For instance: Jim drafts a low-risk, moderate-reward team and enters a tournament with 10,001 people. If 8000 of those people draft enough high-risk players who do not produce (these are busts) to cause their teams' total FPPs (fantasy player points) to be below the total FPPs earned by Jim's team, then 2000 people whose high-risk players do deliver will force Jim out of the big money. And while it is possible [though unlikely] that Jim may still receive a 100% return on his investment (e.g. $2 on a $1 entry), this type of return is not the goal for this type of contest. The lower dollar payouts on the back end of a front-loaded payout structure are safety nets, and the understanding of this should be reflected by the draft strategy.
Studying the results of your contest history gives a rough projection of how many FPPs will be needed for you to land in the safety net of a similar contest. Shoot for the moon, but the percentage of paid positions and the evidence of contest history are tools that tell you how many draft busts you can survive and still land in the money.
More Good Reads