Fantasy NASCAR is a blast. You simply drafted a handful of racers and earned points on how they did on the race.
The problem is currently that the way NASCAR works, the one day contests that the daily fantasy sports sites are known for, and that has a booming industry legally growing around may not be 100% legal when it comes to a weekend NASCAR race.
The challenge is that there needs to be more than 1 sporting event going to draw from in order to offer a legal real money fantasy contest. It's the same reason there are not any real money fantasy Superbowl contests going on, unless they do something weird by making you pick some NBA players as well, which was tried in the 2014 superbowl.
The 3 most popular sports you'll find at the top daily fantasy sports sites (FanDuel, DraftKings, and Victiv) are football, baseball, and NBA basketball. Most of the action goes to football. Baseball and basketball pick up the rear.
Here's the strange thing: according to the Fantasy Sports Trade Association (FSTA), auto racing is actually more popular as a fantasy sport than basketball. Until now, no one offered NASCAR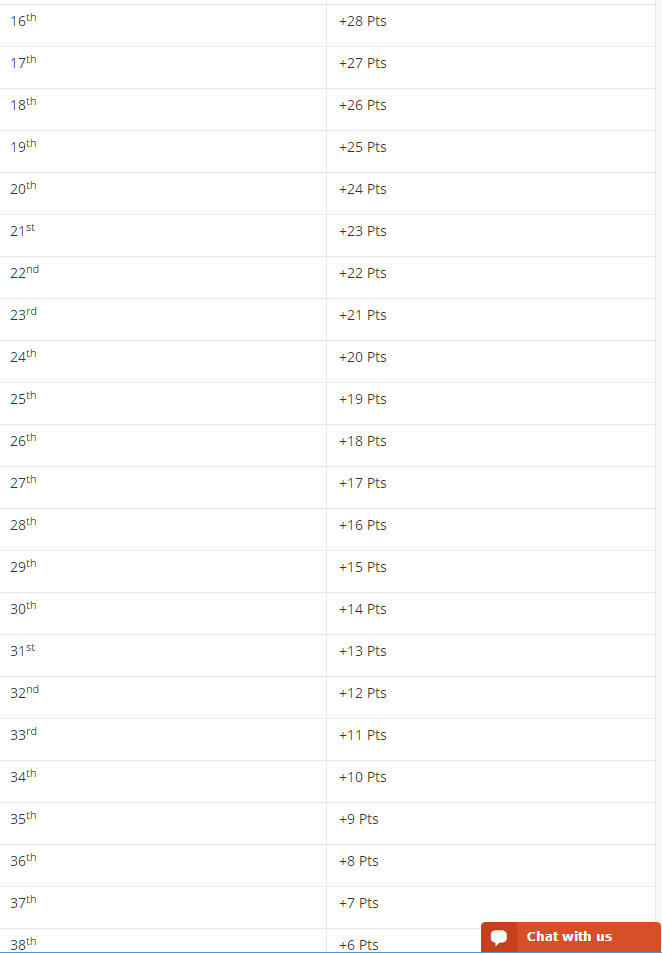 Update – Draftkings now has NASCAR – still no FanDuel NASCAR
We believe that they will be adding them. NASCAR is huge in popularity. So, we expect the big sites to add auto racing in the near future, finding a way. Millions of people are waiting to join daily auto racing leagues, and put up good money for a chance to win real cash prizes. The top sites would be silly to ignore the demand.
The only DFS site offering NASCAR contests is
DraftKing
s. Get a free entry with your first deposit!
Even though daily fantasy NASCAR is still in development, now's a good time to get up to speed on how to play. If you've played in football, baseball, and other daily contests at FanDuel and DraftKings, you'll have a good grasp of what to expect when auto racing finally arrives. Don't worry if you haven't played at either site yet. We'll describe how to do it below.
The Daily Fantasy NASCAR Guide: A Prelude
First, I need to underscore that what you're about to read is based on how Fan Duel and Draft Kings organize and host other daily fantasy sports contests. I'll be making a few assumptions regarding how the sites will address NASCAR races. Given that auto racing hasn't yet been introduced, some of my assumptions may turn out to be inaccurate.
Having said that, there's no reason to believe that FanDuel.com and DraftKings.com will suddenly change everything for NASCAR. After all, the basics – finding a contest, joining it, drafting a team, and watching them perform – are identical. The only difference is that the action occurs on a race track rather than a field or court.
If there are major changes at either site after daily fantasy NASCAR contests debut, I'll update this page to reflect them.
For the rest of this guide, I'll be referring to features that you'll find at DraftKings. I might use a basketball or hockey contest to describe something in particular. Just remember, the sport itself doesn't matter for the purpose of this tutorial. You're going to see the same things when auto racing becomes available.
How To Find Daily Fantasy Auto Racing Contests
You'll need to get used to doing two things at DraftKings: filtering contests and finding specific details about them. I'll explain how to do both in that order. I strongly suggest that you follow along on the site. If you don't yet have an account at DraftKings.com, take a moment to register one.
DraftKings gives you several ways to sift through contests to find the ones you want to join. I'll briefly describe them here.
First, go to the Lobby. You'll see a drop-down Sport menu as well as a number of tabs located directly above the list of contests. Click on the Sport menu to check out the types of sports currently available at DK. At the time of writing, you'll see MLB, NFL, NBA, NHL, CFB, CBB, and PGA. When NASCAR debuts at the site, you'll see it listed here.
Now, take a look at the big tabs. They're labeled ALL, GUARANTEED, QUALIFIERS, HEAD-TO-HEAD, 50/50, LEAGUES, MULTIPLIERS, STEPS, and BEGINNER. The titles reflect the types of contests you can set the list to display. For example, let's say that you only want to see auto racing contests that have a guaranteed prize pool. You'd select NASCAR from the drop-down Sport menu and click the GUARANTEED tab.
Next, take a look at the feature labeled "ADVANCED FILTER." You'll find it a couple of inches to the right of the drop-down Sport menu. Click the label.
You should now see a series of filters that let you drill down into the list of contests according to their Start Time, Size, and Entry Fee. Choosing a filter causes the list to change immediately. You don't have to use the filters, but they're there if you need them. They might come in handy if DraftKings starts to host hundreds of daily fantasy NASCAR leagues.
Let's take a look at one last sorting feature. Notice the column headings that are found directly underneath the big tabs? They're labeled SPORT, CONTEST, ENTRIES, ENTRY FEE, PRIZE POOL, and LIVE IN. Clicking on any of those headings will sort the list by the value in that particular column. For example, clicking on PRIZE POOL will sort the contests by the total amount of cash at stake. You might eventually want to find NASCAR contests with low entry fees, a high prize pool, or a certain number of entries. Now you know how.
How To Play Daily Fantasy NASCAR For Real Money
Let's say you've narrowed your sights on a particular auto racing contest. It has a fairly low entry fee and an attractive pool of money up for grabs. But you're not sure that you want to join it just yet. You need a few more details.
First, choose a contest in the Lobby and click its title. Again, the sport doesn't matter. We just need to see the information that's provided for it. The same details are likely to be provided for the daily fantasy NASCAR contests in the future.
When you click the title of the contest, a box will display on your screen showing a lot of data. Across the top, you'll see the number of people who have joined the contest as well as the total number of entrants allowed to join. You'll also see the entry fee, the total prize pool, and the number of Frequent Player Points (FPPs) you'll earn if you join. (Earning FPPs helps you to clear the bonus you received when you registered your account and made your first deposit.)
The bottom half of the box is divided into left and right sections. The left-side section shows which entrants have joined the contest so far. If you're friends with other DK players, that's where you'll find them listed. The right-side section shows the payout schedule.
Let's close the box and return to the Lobby.
Fantasy NASCAR 101 – Tutorial On How To Enter A Contest
Find the contest you were just looking at in the main list. Once you've found it, move your eyes toward the right and click the button labeled "ENTER >>". Don't worry. Doing so won't enter you into the contest. There are a few additional steps to take first.
When you click the "ENTER >>" button, you'll be taken to a new page. This is where you'll draft your drivers. But let's first take a moment to check out the information you'll find here.
I'm currently looking at a basketball contest. Underneath the title, I can see the individual games that the available players are competing in during that evening. For a NASCAR contest, DraftKings will probably display the individual races that the available drivers will be racing in.
Beneath the games, I can see a list of basketball players. The list can be filtered by their position – for example, point guard, shooting guard, or center. It's unclear how DraftKings will let you filter and sort NASCAR drivers. You might be able to do it by make of their car, the race team's owner, the race track, or some other criteria.
Or it may be unnecessary to filter them at all. We'll have to wait to see how DK handles it.
Notice how you can click the name of each player in the list? Click one of them. You'll see another box appear on your screen, this time displaying a treasure trove of stats for the player. You'll see how he performed in his last game as well as how he did in his last 10 games. There's even a "10-GAME LOG" tab that lets you check out his performance for each of the last 10 games. DraftKings will probably show similar information for each NASCAR driver.
Let's close the box and return to the "draft team" page.
Every player is accompanied by a salary. When DK starts offering daily fantasy auto racing, expect that each NASCAR driver will also have a salary. The most important thing to remember is that you have a limited budget to put together your roster.
When you want to draft a driver, you'll click the green plus sign located to the right of his name. Two things will happen when you click it. First, the driver will be added to your lineup, which you'll see on the right side of the page. Second, your budget (or remaining salary) will decrease by the amount of the driver's salary.
Once you've filled out your roster, you'll click the giant "SUBMIT >>" button.
At this point, you still haven't officially entered the contest. You'll see a box that asks you to confirm that you want to do so. (Quick note: you can't play if you're a resident of Arizona, Iowa, Louisiana, Montana, Washington, or Quebec, Canada.)
Click the "ENTER NOW" button to join the contest.
Voila! You're in. Now you can start figuring out how you'll spend your winnings.
Where To Join Daily Fantasy NASCAR Leagues – Which Site To Play
One smaller fantasy sports site, WarDraft offered NASCAR contests last season. This weekends race currently does not have any contests.
As I mentioned earlier, none of the top or mid-tier sites offer daily fantasy NASCAR contests yet. The big ones, like DraftKings, are likely to do so soon assuming legality issues for the one contest / one race are resolved. In the meantime, get to know the drivers and the types of tracks they perform well on (super speedways, short, intermediate, or road courses). Look at their rankings for recent races as well as their overall rankings.
When the top daily fantasy sports sites finally introduce auto racing, you'll be prepared to draft a winning team of drivers.
If you found this tutorial to be helpful, make sure you check out our other daily fantasy sports 101 guides. They'll help you to hit the ground running regardless of the sport you're interested in playing.
Keep On Reading