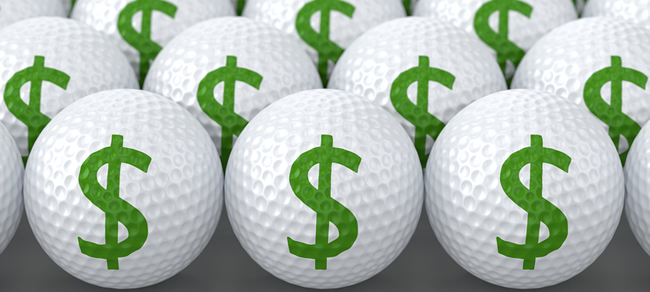 Every fantasy sports fan loves football. That's where the action is. Each year millions of people jump into the fray, hoping to not only dominate their leagues, but to also win the cash prizes that come with conquering their competition.
It's understandable if you spend most of your time playing daily fantasy football. But there are many other sports that may be escaping your notice.
Football obviously doesn't last year-round. When the season ends, you need an alternative (or three) to keep the fun going. Other sports, from baseball and golf to NASCAR and MMA, offer great options. They can also be a welcome break from football if the NFL season isn't going your way.
Below, we'll take a look at the most popular daily fantasy sports after football. These contests pose a ton of opportunity for you to win cash prizes, if only because the competition is less fierce.
First up: daily fantasy basketball.
Top 7 DFS Sports You Should Try
#1 – Basketball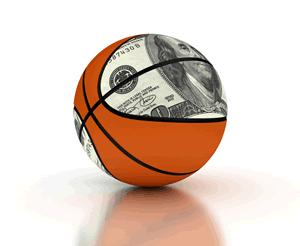 The regular NBA season typically starts in late October and lasts until mid-April. But you can enter contests for the preseason games as early as the first of October at DraftKings and FanDuel.
If you've never taken part in a daily fantasy basketball contest, now's the time to hone your skills. The good news is that some of the concepts you already know from playing fantasy football are present in basketball.
Teams consist of eight players at DraftKings and nine players at FanDuel. Because NBA players participate in so many games throughout the season, there tends to be a lot of consistency in their performance and fantasy production from night to night.
That doesn't mean the draft is easy.
Factors unique to basketball include minutes played, pace of play, and defense vs. position (DvP) stats. Bee sure to research them whenever you put together a squad, and you'll stand a fair chance of beating the majority of the field.
#2 – Baseball
The MLB season usually kicks off in early April (sometimes late March) and finishes up in October (sometimes late September). Like basketball – and pointedly, unlike football – one of its virtues is that each week brings a large slate of games. Players are on the field several times a week.
The sheer volume of games during the regular season means you'll have more opportunities to cash in the various contests.
Teams consist of 10 players (including two pitchers) at DraftKings and nine players (with only one pitcher) at FanDuel. Your pitchers are the key to your success in the same way your quarterbacks are in football. The arms you draft can make or break your team's production.
If you've never played daily fantasy baseball, one of the challenges you'll face are the stats. Nowhere are stats more revered than in baseball. From weighted on-base average (wOBA) and batting average on balls in play (BABIP) to LD%, GB%, FB%, K%, HR%, and BB%, you'll never want for data.
And that's just for hitters. There are other stats for pitchers.
Once you get used to looking them up – and understand that's only going to happen if you regularly enter MLB contests – doing so will become second nature. Until then, forewarned is forearmed. Rest assured most team owners neglect to invest the time and effort. That spells opportunity if you're willing to do the work.
#3 – Hockey
When it comes to daily fantasy, hockey gets the short end of the stick. There's not nearly as much action as you'll see in football. That's understandable. Nothing matches football in terms of volume. But hockey also trails basketball and baseball despite having legions of fans.
The NHL season typically starts in October and lasts until mid-April, with the playoffs ending around mid-June. Each team plays over 80 games. That means you'll see a large slate each week.
Rosters consist of nine players (eight skaters and one goalie) at both DraftKings and FanDuel. Your goalie is like your QB in football and your pitcher in baseball. He's the key to your team's fantasy point production. He'll rack up points via saves and earn bonus points if his team wins. You'll also receive a Shutout Bonus at DraftKings if your goalie manages to prevent the opposing team from scoring a single goal.
With regard to skaters, you want guys who'll spend a lot of time on the ice. More time on the ice means more scoring opportunities, similar to minutes played in fantasy basketball. A solid strategy is to draft two or three studs and fill the rest of your squad with value players who offer good upside. Also, keep matchups in mind, particularly when drafting your forwards and defensemen.
#4 – Golf
If fantasy hockey receives less fanfare than football, basketball, and baseball, fantasy golf is even lower on the DFS totem pole. That shouldn't dissuade you from playing. On the contrary, it's one of the most compelling reasons to get involved. While experienced DFS players are crushing their competition in football, you can wade in the fantasy PGA waters without fear of getting taken by sharks.
The PGA tour typically starts in October with events occurring throughout the year. The four majors – the Masters, U.S. Open, The Open Championship, and the PGA Championship – happen in April, June, July, and August (respectively).
What does it take to win at daily fantasy golf? One of the most important things you can do is pick golfers who make the cut. The ones who don't will hobble your team's fantasy production. This makes picking value players tricky. You want upside, but you risk slotting golfers who won't be on the green during the weekend.
As you can imagine, that predicament won't do any favors for your lineups.
Keep in mind, some golfers play better (and worse) on certain courses. So take a look at each golfer's course history before adding him or her to your roster.
Also, check out his or her current form. Golf is largely a mental game. You want every golfer on your team to have a lot of self-confidence before they hit the green. Look for a recent string of solid performances. Conversely, fade golfers who are struggling through a cold streak.
#5 – NASCAR
NASCAR is one of the most popular sports in the U.S. But you wouldn't know it from the volume of action it receives at DraftKings. The fact is, while daily fantasy NASCAR gets its fair share of attention, it's overshadowed by the Big 3 (football, basketball, and baseball).
One of the reasons is because auto racing is still relatively new to the DFS world. FanDuel doesn't even offer it. People need time to test the waters at the DFS sites that DO offer it, such as DraftKings. With the Big 3 sports attracting most of the attention, that could take awhile.
Again, this spells opportunity. With the most experienced DFS players focused on football, the NASCAR contests are easier to win. Learn how to create solid fantasy auto racing lineups and you'll stand a good chance of beating the majority of your competition.
In my opinion, one of the best features of fantasy NASCAR contests is its simplicity. There are only a few ways to earn points: by place, laps led, fastest laps, and place differential. Here are 9 DFS NASCAR tips.
To do well in the contests, research the tracks along with which drivers tend to perform well on them. Look for drivers who are on hot streaks. Also, look for middle-tier drivers who offer upside; if they finish higher than their starting positions, you'll benefit from their positive place differential.
Those are the basics. The point is that you test drive daily fantasy NASCAR as an alternative to football, basketball, and baseball. You'll be glad you did.
#6 – Mixed Martial Arts (MMA)
Fantasy MMA contests are an enigma to lots of folks. Many people are intimidated by the prospect of creating lineups because they're not sure how to research fighters.
The truth is, fantasy mixed martial arts is arguably one of the "easiest" sports to play. There are a few reasons.
First, it's more predictable than football, basketball, and baseball. The fighters you draft are unlikely to be no-shows due to injuries. Compare that to football and basketball, where injuries commonly put players on the sidelines.
Second, you don't have to worry about whether your fighters get enough "field time." It's not like basketball, where the coach determines the number of minutes played. Nor is it like hockey, where a player's time spent on the ice is similarly dictated. Your fighters spend the entire bout in the ring. They don't get pulled.
Third, you don't have to do as much research. If you're competing in the Big 3 (football, basketball, and baseball), you can literally spend hours analyzing stats and matchups. By contrast, the research process in fantasy MMA is simpler and more streamlined. Salaries reflect Vegas odds. So it's comparatively easier to predict the outcome of a fight.
Start your research by identifying the fighting styles of the guys you're thinking about adding to your lineup. If a fighter is an effective striker, successfully landing dozens of shots to his opponent's head, he'll rack up significant fantasy points even if he loses the bout.
Fourth, daily fantasy mixed martial arts is newer at DraftKings than the Big 3 sports. Whereas highly-experienced DFS players have analytical tools that give them a considerable edge in football, basketball, and baseball, such tools are largely absent in MMA.
That levels the playing field.
#7 – Soccer
Daily fantasy soccer will make a fun addition to your DFS slate if you normally stick to the football or basketball. The Major League Soccer season kicks off in March and lasts through October. That's great timing. When the MLS season comes to an end, football and basketball are getting under way.
Even better, in addition to MLS, DraftKings hosts fantasy soccer contests for the Union of European Football Associations (UEFA). That includes the English Premier League (EPL) and La Liga (LIGA). You can literally compete in events throughout most of the year.
Rosters consist of eight players at DraftKings (FanDuel has yet to offer soccer in the U.S.). Each of your lineups is composed of a goalie, two defenders, two midfielders, two forwards, and a utility player.
One strategy is to stack your goalie with his defenders. If they manage to prevent the opposing team from scoring, you'll earn a Clean Sheet bonus. The challenge with drafting defenders is that it's difficult to predict how many goals they'll score. There's not a lot of consistency in that regard at this position.
By contrast, forwards are the ones who are most likely to score goals. Look for aggressive strikers. Also, pay attention to matchups.
What about midfielders? These are the guys who are most likely to make assists. Bear in mind, an assist is worth 60% of a goal at DraftKings. So this isn't a throwaway position. Look for guys who make accurate crosses and frequent runs.
Here's the takeaway: there are several daily fantasy sports you may be overlooking if your attention is focused solely on football. Why not try them out? You may find they not only offer a welcome respite to the drubbing you're taking in fantasy NFL, but also less competition for attractive cash prizes.
Keep On Reading