Gearing your DFS Golf Selections to the DraftKings Scoring System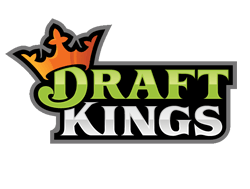 When playing daily fantasy golf, you really have to bear in mind the scoring system, as it won't always necessarily be the case that the player with the lowest score on the week will actually score the most points. The golf season moves into top gear next week as the Masters rolls into town, which will bring in many occasional DFS players, so you'll want to grab that edge now and take full advantage.
Here, we take a look at the PGA point scoring system at DraftKings in detail and look at ways in which we can use it to gain those extra points – these extra points possibly being the difference between an average week and a hugely profitable one.
DraftKings Golf Scoring Categories

1. Tournament finish position.
2. Per hole scoring.
3. Streaks and bonuses.
The Tournament Finish – Points For Golfers Tourney Rank
This is the most straightforward category of all when it comes to strategy. Here you'll earn more points the higher a player finishes, so you'll not have to worry too much about how a player actually approaches the game – simply pick players who you think will do well at a tournament. Perhaps you'll find the best guide to this category by making use of the sportsbooks, which will give you a great idea as to the overall chances of the players.
Below is a rundown of the points awarded at DraftKings, so there is a premium on first place with a 10 point gap between first and second. This obviously means that you'll want the winner of the tournament in your roster, as you'll probably need them to win a large entry event.
After this there is not too much difference in the points.
For example, the player finishing 9th only gaining four more points than the player finishing 25th. Therefore strategy wise, you should always aim to try and pick the tournament winner, regardless of the kind of player they are, but aside from this don't worry too much about the finishing position category.
1st: 30 PTs
2nd: 20 PTs
3rd: 18 PTs
4th: 16 PTs
5th: 14 PTs
6th: 12 PTs
7th: 10 PTs
8th: 9 PTs
9th: 8 PTs
10th: 7 PTs
11th–15th: 6 PTs
16th–20th: 5 PTs
21st–25th: 4 PTs
26th–30th: 3 PTs
31st–40th: 2 PTs
41st-50th: 1 PTs
Per Hole Scoring – Get Points For Pars, Birdies and Better
For me this is the most important scoring category at DraftKings as it places a huge premium on the player who can score birdies and eagles. Let's take a look at the points available:
Double Eagle (DBL EAG): +20 PTs
Eagle (EAG): +8 PTs
Birdie (BIR): +3 PTs
Par (PAR): +0.5 PTs
Bogey (BOG): -0.5 PTs
Double Bogey (DBL BOG): -1 PT
Worse than Double Bogey (WORSE DBL BOG): -1 PT
Let's consider two different types of player here – the erratic player who scores 72 and the steady player who scores 72.
The erratic player might score a 72 with 10 pars, 3 birdies, an eagle, 3 bogeys and a double bogey. If you add up the points for this round, you'll see that he will score 5 points for the pars, 9 points for the birdies, 8 points for the eagle and lose a total of 2.5 pts for the over par holes – making a total score of 19.5 points for the round.
The steady player might score 14 pars, two birdies and two bogeys. Adding these together gives 7 points for the pars, 6 points for the birdies and he'll lose a point for the bogeys – making a total score of 12 points.
The two players have both scored 72, but the erratic one has over 60% more points than the solid player. It's 100% clear which player you should pick in this scenario – the player who can make birdies and eagles. Fortunately there is a handy stat on the PGA tour website you can use to find these players – the par breakers stat, which tells you how many times a player breaks par as a percentage of the number of holes he plays.
These players are usually the ones aiming for the pins when they are tucked away on a par 3/4, or going for the green in two on a par 5 – you'll definitely want them in your line up.
Streaks and Bonuses
This is perhaps the least important of the three areas as any of these will be difficult to predict. Yes, the erratic player will be more likely to score three birdies in a row, but the solid player will be the more likely to go round without a bogey – so this is something of a leveler. However, there can be an advantage once again by picking the attacking players here, especially at a tough course. This might well mean that both a bogey free round and the 'All 4 rounds under 70 strokes' are not actually feasible, so the only extra points available are for the birdie streak player. The 10 points for the hole in one are nice to have, but this is not really a category you can worry about.
Streak of 3 Birdies of Better (MAX 1 Per Round) (3+ BIR STRK): +3 PTs
Bogey Free Round (BOG FREE RD): +3 PTs
All 4 Rounds Under 70 Strokes (ALL 4 RDS UND 70): +5 PTs
Hole in One (HOLE IN ONE): +10 PTs
DFS Golf at DraftKings Overview
It should be pretty clear by now that when playing DFS golf at DraftKings, you need to go for those more exciting players. These players will generally gain you more points, even if they do indeed finish lower on the leaderboard to their more steady compatriots on the tour. As a fan of golf this won't be a hardship anyway, as these players are the ones you'll want to watch. Watch those eagles and birdies roll in as you make your own way up the leaderboard!
More Great Content