Five FanDuel Fantasy Football Tournament Tips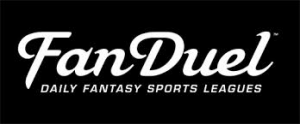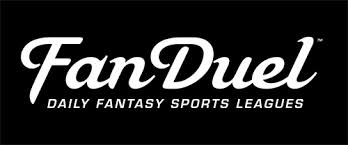 So, if you've ever played fantasy sports at FanDuel, you'll likely notice two things. The first thing, is that they offer a massive amount of guaranteed prize money into the big games that are out there on their site. The second thing, is that the buy-ins aren't astronomical, meaning that you can win a ton of money for a very small entry. Basically, you can't go wrong looking at the daily fantasy games that are offered through FanDuel, specifically for football. They have fun $3 million guaranteed tournaments with $25 buy-ins, and even guarantees that are close to $500k for $10. It doesn't stop there, because they offer buy-ins for as little as $1 that can payout massive, life-changing money.
While it's exciting to think about the potential of winning the big money, you also need to be aware that you should have a strategy on FanDuel before jumping in on this action. Daily fantasy football is a ton of fun, but there is quite a bit to be considered when drafting a team. We'll break this down below, and do everything possibly to help you bring home a nice payday when all is said and done. Let's get to some tips and strategy for the NFL GPP games on FanDuel.
Don't Be Afraid to Take a Risk – You have to Boom Or Bust in GPP's
You simply can't be afraid of that risky "boom or bust" type of player in these massive tournaments on FanDuel. There are so many entries and so many players who are using the big, well-known names. You need to find a player or two who has the big boom potential, and is the guy who can put up that massive number that you'll need in order to have a shot to win it all. It's tough picking a guy who can score two points, or can score 30 points, but sometimes that's the way that things go, and it's also the way to give yourself the best shot to make a run up the leaderboard in these games.
Enter Multiple Lineups – As Your Bankroll Will Allow
This also comes down to bankroll management to some extent. If you're playing with a $50 bankroll for this week, you'll probably want to play multiple $1 or $2 games, with quite a few entries going in. For example, putting 10 lineups into the $1 game is a much better idea than playing two $25 games. There are going to be times where one player just ruins your lineup, and having more lineups that have different players in them is a great strategy to have.
To go along with the strategy of entering multiple lineups, you need to make sure that you are putting some different players into your lineups. Don't use the same core group of players in all of your lineups. If you want to use one or two players in maybe 50%-60% of your lineups because you're incredibly confident in them, and they have a solid price tag, then that's understandable. Using the same three players in all 10 lineups is asking for a disaster though.
Find at least 1-2 Sleepers
Finding sleepers will be absolutely crucial to your success in the big field daily fantasy football games on FanDuel. A sleeper is someone that not many know about (more on this below), but he's also a player who doesn't have a huge price tag either. He'll be the guy who could be good for 15-20 points, and will still allow you to get a big name or two into your lineup. If you can find two sleepers in each lineup, then it should set you up nicely for the rest of your lineup.
Think About What Others Will Use – And Fade Them
This is where finding a player or two that not many others will be using comes into play. There is nothing worse than setting your lineup and later realizing that nearly every one of your players is over 50% owned. If your FanDuel lineup is made up of players who a good number of competitors used, it's going to be tough to pull away from the pack. I'm not saying to avoid big names, or great value plays because of this, but finding one or two players who you don't believe many others will be using is a great strategy. It's very important that you don't use them JUST for this strategy, though, as you should make sure that they have a nice matchup, and that they can put up solid games for your FanDuel GPP team.
Know the Scoring Differences And How Points are Scored
Lastly, be aware of the NFL scoring on FanDuel compared to other large DFS sites. You need to know that FanDuel players get .5 points for a reception instead of a full point like on DraftKings. This may make guys that get a lot of targets/catches slightly less valuable than they would be on other sites. Understand that you will be drafting a kicker as part of your FanDuel GPP lineup so this is an area that many overlook. Kickers get points too so take some time and study which kickers will score points (expected weather conditions play a big part in this)! Study the FanDuel scoring chart and really think about that as you are assembling your team.
At the end of the day, your FanDuel NFL GPP strategy should be to play it smart with the bulk of the players, but also to find one or two sleepers who can really change the game. Do your research and head into Sunday's daily fantasy action prepared to make some noise on FanDuel!
Useful