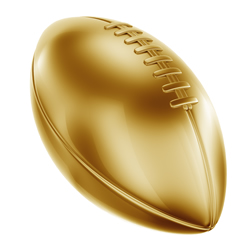 Last time, I shared with you my top cash game tips for fantasy football. This time, we'll turn the corner and take a look at how to win large-field tournaments with guaranteed prize pools.
The biggest mistake you can make when you compete in fantasy football GPPs is to treat them the same way you treat double-ups and head-to-heads. That mistake can be disastrous. You need to use a totally different draft strategy if you want to have any hope of winning.
Now's the time to bone up on your skills. DraftKings has already kicked off a huge list of GPPs, including its NFL $10 Million Millionaire Maker. FanDuel, not wanting to be outdone, has launched its own list of large-field football tournaments. With $10 Million and $5 million guaranteed each week respectively.
Millions of dollars are up for grabs. Read on for my top 10 tips on how to lock down a piece of the pie.
Ten Tips To Help You Win BIG Tournaments
#1 – Always Look For Upside Opportunities
Upside is the currency of the realm in GPPs. You need players who can bring in a ton of points. While passing yards, interceptions and recovered fumbles are helpful, we're really talking about touchdowns. You need a QB who has a track record for throwing TDs, and you need receivers and tight ends who can consistently get into the end zone.
The challenge is being able to afford elite players. Your budget will only bear one or two studs. Your best bet is to find lower-salary players with low-ownership percentages across the field to fill the other slots.
You're hoping for breakout performances. You need talented guys on your roster who stand a chance of getting into the end zone multiple times during the course of their games.
Head over to ESPN and review last season's rankings for passing, rushing and receiving TDs. Look for guys who are being overlooked by the majority of your competition.
#2 – Look For Value In "Bad" Matchups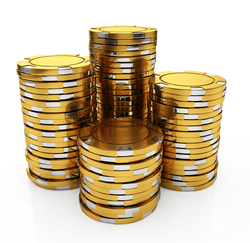 A lot of team owners will fade talented QBs and pass-catchers scheduled to face strong defensive lineups. The concern is that such players will get shut down, unable to complete passes and score TDs.
For example, take Jordy Nelson, receiver for the Packers. He did really well last season in the TD department. But suppose he's scheduled to face the Seahawks. A lot of DFS players would avoid Nelson because the Seahawks' defensive line was so formidable last year.
For you, that may be a risk worth taking, particularly if Nelson's ownership percentage is low across the field. If he explodes and makes it to the end zone a few times, you'll enjoy a heap of fantasy points others miss.
#3 – Exploit Volatility At WR and TE Positions
Point production at quarterback is pretty predictable. The ups and downs from game to game are seldom extreme. The same is true at running back. Injuries aside, RBs are consistent point scorers.
The same can't be said for receivers and tight ends. Production at those positions is a lot more volatile.
That's a good thing in tournaments, where upside is your friend. A WR or TE with a high ceiling and reasonable floor can represent huge value other team owners neglect. Roster one or two that blow up, and you can easily finish high enough in the field to win a payout.
#4 – Zig When Others Zag
Contrarian thinking has made a lot of fantasy football GPP players rich. They anticipate what other team owners will do and then do the opposite – for example, they roster players other team owners fade or overlook. When those players perform above expectations, the contrarian thinkers make out like bandits.
Here's an example from stock investing. For years, most investors shied away from Amazon stock because the company didn't generate a profit. But contrarians zigged when others zagged, loading up on shares based on their belief that Jeff Bezos was a smart guy.
How did they do? Amazon stock is up 10-fold since 2008.
That's the type of thinking you need to use when competing in large-field football GPPs. Find players being shunned or overlooked by the majority of the field. If their stats are good, they may end up being diamonds in the rough, leading your lineup to victory.
#5 – Don't Spend Big On Your Defense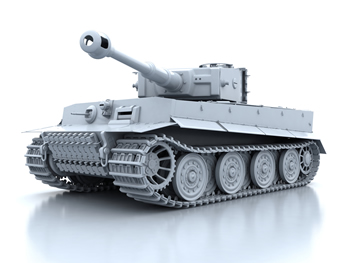 This is the simplest tip of the lot.
Don't spend a lot of money on defense. First, they're not going to generate enough points to make a huge difference in where your lineup finishes. Second, there tends to be a lot of volatility at defense. The line that ranks at the top of the chart one week may not even make the top 5 the following week.
In large-field tournaments, there are better ways to allocate your budget than spending top dollar for an elite defense. If you decide to play on FanDuel, check out this FanDuel defense and kickers guide.
#6 – Create More Than One Roster
In 50/50s and double-ups, you get paid a little less than twice your entry fee if you win. That being the case, if you create multiple lineups, you want to be sure that more than half cash. Otherwise, you won't even break even.
In GPPs, the payout structure is very different. If you win, you might get paid several times your entry fee depending on where you finish. A single win can pay for several – even dozens – of lineups. If more than one of your lineups wins, you stand to reap a tidy return on your investment.
Creating multiple rosters also gives you a chance to experiment with different player combinations. Although there will probably be some overlap across your squads – for example, the same QB or wide receivers – you'll be able to test a wider swath of value picks.
#7 – Stack Your Quarterback
Stacking involves drafting players whose point production is closely linked to one another. In fantasy football, that usually means handcuffing your QB to a receiver and or a TE.
Why would you want to do that? Imagine this scenario…
The Broncos are playing the Packers. Peyton Manning is expected to start. Who is Manning probably going to target for his passes?
Right, Demaryius Thomas.
Let's suppose Thomas catches a pass from Manning in the end zone. In that situation, you're going to accrue points on both ends of the TD. You'll get the passing TD points for Manning and you'll get the receiving TD points for Thomas.
In other words, you get to double dip.
It pays to stack your QB to his favorite high-production receiver.
#8 – Find Out What Oddsmakers Are Predicting
The lines set by Vegas oddsmakers are like a cheat sheet. Oddsmakers have skin the game. They have millions of dollars on the line and for that reason they're going to make sure their predictions are as accurate as possible.
Here's a drop-dead simple way to use their predictions to your advantage…
Look at their totals, or over/unders, for each game on your schedule. High totals suggest that the QBs and pass-catchers on one or both teams are going to rack up a high volume of TD points. A low total suggests the opposite.
From a daily fantasy perspective, you definitely want high point production. If the quants in Vegas are predicting high volume for select games, roster guys scheduled to play for those teams.
#9 – Look For Players With Low-Percentage Ownership
We touched on this concept above, but it's worth underscoring here.
You already know you need plenty of upside to win a fantasy NFL GPP. You also know that performance volatility can be a good thing. It helps you to differentiate your rosters from those of other team owners.
Differentiation isn't that important in fantasy cash games – at least not to the extent that it's important in large-field tournaments. In the latter, you need a way to stand apart from the pack. If you have the same players in your lineup as the rest of the field, you won't have enough opportunities to break away in point production.
That's the reason it pays to draft players with low ownership. If few other team owners have them in their lineups, you'll stand a goood chance of leapfrogging ahead of the pack if those players turn out to be productive.
Obviously, you don't want to roster hopeless players with little upside. Instead, look for talent that has, for one reason or another, been overlooked or unfairly neglected.
#10 – Remember The 80/20 Bankroll Management Rule
In "My Top 10 Daily Fantasy Football Cash Game Strategy Tips," I recommended allocating 80% of your budget to cash games and 20% to tournaments. I want to reiterate that suggestion here.
GPPs are like a drug. The entry fees are often low and the prize pools huge. It's very easy to get carried away and blow through your bankroll chasing elusive wins.
That's a surefire recipe for losing your shirt.
Definitely participate in tournaments. They're fun, they're exciting and you can win a large payout. But stay under the 20% threshold. That will prevent you from wasting your bankroll and giving up your hard-earned cash game winnings.
There you have it. My top 10 strategy tips for winning daily fantasy football tournaments. Keep in mind, we're barely scratching the surface. Stay tuned for more actionable tips and tactics for building lineups that win fantasy NFL contests.
In the meantime, head over to
DraftKings
and
FanDuel
to get some experience under your belt. Enter a few low-stakes contests to learn what works and what doesn't.