How To Stack QBs And WRs In Daily Fantasy Football
Stacking in daily fantasy football gets a lot of attention, partly because it's such a polarizing strategy among team owners. Some swear by it. They claim stacking quarterbacks and wide receivers helps them to win tournaments. Others consider the strategy to be inherently lazy. They feel it makes researching players – at least in the QB and WR slots – less important, and even unnecessary.
Some owners have even asked DraftKings and FanDuel to ban the practice.
Today, we're going to sidestep that debate, and instead focus on how and when to stack QBs and WRs. We'll start by briefly discussing both positions, and highlighting the more important factors to think about when filling your roster.
We'll then dig into the art of stacking. You'll learn when it's a good strategy and when to avoid it. Finally, we'll talk about a contrarian tactic that has its roots in stacking, but comes at it from an entirely different perspective.
Let's begin by taking a look at the QB slot.
Picking A Solid Quarterback For Your Roster
The quarterback is the star of the show. If your QB has a good night, consistently throwing long passes and hitting his targets, he's guaranteed to lead your roster in point production. On the other hand, if he gets drilled over and over by the opposing defense, you can kiss your entry fee goodbye.
A lot of team owners take the easy route and pick high-end studs like Ryan and Rogers. That can be a good strategy. They're dependable. You'll spend big money to roster them, but you can be confident that they'll deliver.
Another strategy is to find a lower-salary passer who's likely to replace his team's starter. If he gets significant time on the field, he could turn into one of your most productive players. The trick, of course, is finding someone who's going to get that opportunity.
It's not easy. But it can pay off big if you manage to land the right guy. As a bonus, you'll have more cash to spend on your receivers.
How To Choose Wide Receivers Who Produce
If your quarterback is the star of the show, your wide receivers are his co-stars. They'll probably turn in fewer points week after week. But a receiver who blows up can actually match the point production of a good QB.
At DraftKings and FanDuel, you're required to pick 3 pass-catchers. It pays to draft at least one stud. Guys like Antonio Brown and Julio Jones have been turning in solid numbers so far this season.
Once you've rostered a high-end receiver, fill the other two slots with lower-salary guys who are going to get plenty of time on the field. Admittedly, it's tough to predict how many opportunities your 2nd-tier WRs will get. But if a QB can't hit his preferred receivers, he'll target the 2nd-tier guys on his team to advance the ball.
Now that we've looked at both positions individually, let's talk about how to stack them.
Stacking Quarterbacks And Wide Receivers
First, let's cover the pros and cons of stacking QBs and WRs. On the plus side, stacking gives you leverage. If your quarterback goes off, his top pass-catcher will likely go off too.
For example, let's say you've drafted Matt Ryan. You'll earn 4 points for each passing TD he throws. But suppose you've also drafted Julio Jones. You'll earn 6 points for each receiving TD he catches.
If Ryan passes to Jones for a touchdown, you'll earn 10 points total – 4 for the pass and 6 for the catch. That's the advantage of stacking: it boosts the productivity of your star players.
You're probably already seeing the disadvantage. If your QB gets locked down by the opposing defense, his receivers won't get the volume they need to produce. The result? Your roster's point production will suffer considerably, sinking your chances of winning.
So, given that stacking is risky, how can you best leverage the strategy to your advantage? By knowing the best time to use it…
Stacking In GPP Tournaments Vs. Cash Games
Stacking a quarterback and receiver works better in large-field tournaments than smaller-field cash games. Here's why:
To win a huge tournament, such as a guaranteed prize pool contest, you need a lot of upside. You're competing against thousands of team owners for a piece of a pool that will be divvied up among the top 10 to 15 percent of the field.
That's not the time to play it safe. It's the time to take risks. That means drafting players who'll have opportunities to produce, but may be languishing in the middle ranks of their positions. They'll be off the radars of most team owners.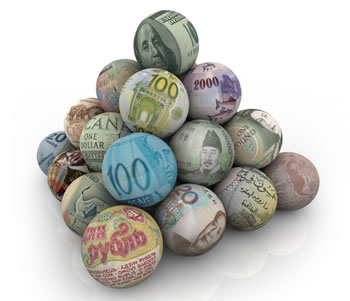 Here's an example:
Suppose a lot of owners pick Tom Brady for the QB slot. If Brady's ankle goes out during the game (a definite possibility), those owners will be out of luck. But let's say you had the foresight to pick Jimmy Garoppolo, the guy who replaces Brady. You also draft Rob Gronkowski in the hopes that a Garoppolo-Gronkowski stack will play to your advantage.
That's the type of risk you need to take in order to win large-field GPPs.
Stacking is less crucial – and less effective – in cash games. Here's why:
Suppose you're competing in a double-up (50/50) where half of the field is going to get paid. You don't need to take as big of a risk. You don't need players who will unexpectedly blow up. A stable roster built around a stud QB and a high-end receiver and running back with good matchups will often suffice.
Can stacking work in cash games? Absolutely. If you stack a 1st-tier passer with his favorite receiver, their combined point production can help you finish in the top half of the field.
But realize that you'd be taking an unnecessary risk. If your QB gets locked down, his go-to pass-catcher won't have an opportunity to produce. That will severely hamper your roster's production, which could land you in the bottom half of the field.
A Contrarian Daily Fantasy Football Stacking Strategy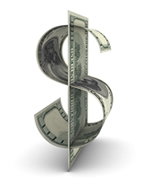 Let's take a look at a contrarian approach to stacking. This is a strategy that isn't used by many team owners, but has a lot of potential in the right circumstances.
When fantasy team owners talk about stacking, they're usually referring to drafting players on the same team. Thus far, that's the approach we've covered on this page. Here, we'll talk about stacking players on different teams.
That sounds counterintuitive, right?
Here's how it works:
Let's say the Seahawks and 49ers are playing against each other, and the Seahawks are favored to win by a wide margin. Let's also assume that the Seahawks QB Russell Wilson is expected to rely on his top running back Eddie Lacy to move the rock down the field.
If the oddsmakers are correct, San Francisco's QB Bryan Hoyer may find himself in a situation where he needs to make up points – and fast. He's probably not going to rely on his RBs. He'll target his receivers. That means guys like Pierre Garcon may have a unique opportunity to produce.
By drafting Garcon, you're not technically building a stack. After all, we're not talking about picking up Hoyer as part of the package. Nor are you approaching the draft with a conventional matchup mindset. Instead, you're using a combination of the two strategies to identify offensive players whose performances will be influenced by the opposing team's offense.
Is it risky? Oh yes. But if you're looking for a way to give your roster a lot of upside, this strategy can work wonders.
Final Thoughts On Weekly Fantasy Football Stacking
Stacking is used by most experienced daily fantasy football team owners. And to the point of a lot of critics, it's often employed out of pure laziness. The key is to know when the strategy offers you the most leverage. Don't use it just because everyone else is doing so.
Remember, stacking poses a significant level of risk. That's why it's so effective in large-field tournaments, where volatility is your friend.
But when it works, the rewards are often huge!
More Good Stuff