Ok, I'm hooked! Daily fantasy golf is a lot of fun! Of course it helps when you have a sweat going into a strong finish like I did this past weekend at The Honda Classic.
Here's the team I put together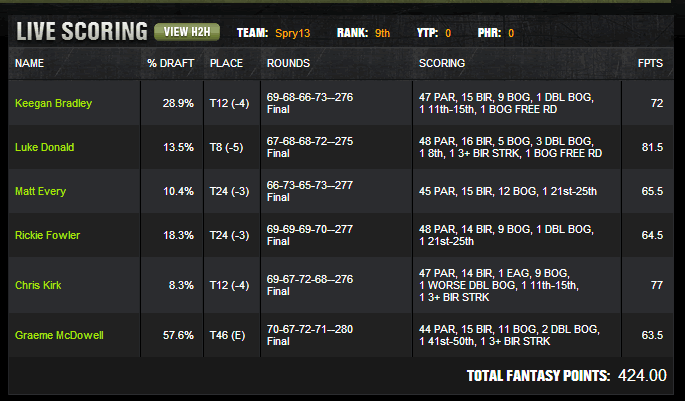 And here are the contests that I entered said team into.
And it was good enough for a 9th place finish and a $40 payout which was the most cash I won. There were 443 other entries in this contest so that's a very solid finish for my 1st try at DFG.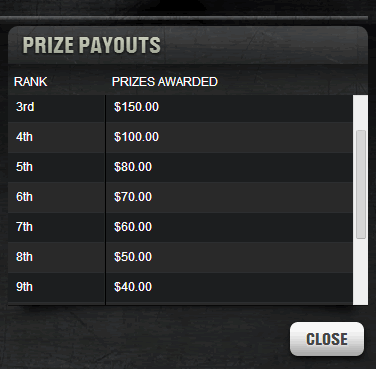 1st place was $400 if you were wondering. It made for a fun sweat to say the least. With only a $5 buy-in, I will be playing these every weekend of PGA for sure.
If you want to play, games start on Thursday mornings so draft your teams Wednesday evenings. The tournaments were not full either. I also took 36th in the 4k Chip Shot out of 1721 entries so needless to say I was very happy with my team overall. Especially for my first venture into the daily fantasy golf. I put my tips and strategies into play for a very decent low stakes cash.
You can play Daily Fantasy Golf at
DraftKings
. Remember contests lock early Thursday mornings so draft your teams by Wednesday nights.