NFL Week Eleven Fantasy Preview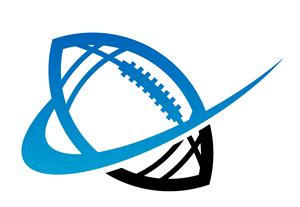 Week eleven is upon us and the push for the post season is now upon us. Leading the way are the 8-1 Arizona Cardinals, with the Patriots, the Broncos, the Eagles and the Lions all one game back. The Oakland Raiders are 0-9 and have just seven chances left to put a win on the board.
Here are my selections for week 11
Quarterbacks
Aaron Rodgers – Green Bay Packers $9,400
Is there a better quarterback in the league at the moment than Aaron Rodgers? Last week he tied an NFL record with six first half touchdown passes and has a QB rating of 120.1 on the season, 8 points clear of Peyton Manning. In home games he is even better, with a rating of 140.1, and the Packers are at home this week. They don't face easy opponents in the Eagles, but this game should be extremely high scoring and Rodgers looks value despite the high(ish) salary.
Robert Griffin III – Washington Redskins $6,300
Griffin dislocated his ankle in week 2 and only came back two weeks ago, where he completed 18 of 28 passes for 251 yards (1 TD, 1 INT). This week the Redskins face the Buccaneers who are ranked 31st in the league in passing yards allowed. This is a game the Redskins will feel they should win, and Griffin will see plenty of the ball on Sunday. A salary of $6,300 makes Griffin value this week.
Running Backs
Arian Foster – Houston Texans $8,500
Foster is having a stellar season, averaging over 100 yards per game and scoring seven rushing touchdowns. These figures alone makes him a good pick, but add to this the 229 yards receiving and the three touchdowns, and you have a player on fire. This week they travel to Cleveland, which is no easy ask right now, but one area where the Browns suffer is their defense against the run, ranked 28th. (Right now he is listed as questionable, so keep an eye on his status).
Mark Ingram – New Orleans Saints $6,200
Last weekend Ingram rushed for 120 yards and caught three receptions for 19 yards which is the third straight game he has rushed over 100 yards. This week the Saints host the Bengals, a team who look a long way away from the team that started at 3-0. The Bengals defense is 31st against the rush and I'd expect Ingram to take full advantage this week.
Branden Oliver – San Diego Chargers $5,200
Oliver is not exactly setting the world alight this season, rushing for 53 yards a game and scoring just two touchdowns. However, in home games he averages 4.7 yards per carry as opposed to only 3.0 yards per carry on the road and this home game doesn't come any easier. They face the 0-9 Raiders who are 27th against the rush. For a smaller salary, Oliver could come up big this weekend.
Wide Receivers
Jordy Nelson – Green Bay Packers $7,700
The first of my Quarterback/Wide Receiver combinations this week sees Nelson as a pick alongside Rodgers. Last week the pairing was on fire, with Nelson catching for 152 yards and two touchdowns. For a combined cost of $17,100, the two may look expensive, but a performance of anywhere near last week will make this look great value.
DeSean Jackson – Washington Redskins $7,300
Jackson is having an excellent season, catching for 87 yards a game and four touchdowns for this struggling Redskins team. The Griffin/Jackson combination comes in at $13,600 and is the cheaper of the two combinations, and is an ideal way to go if you want to spend some bigger money elsewhere this week. They will definitely be fresh as they are coming off a bye week.
Julio Jones – Atlanta Falcons $7,000
Julio Jones is the joint third most targeted wide receiver in the league (behind just Antonio Brown and Demaryius Thomas) and catches for 94.8 yards per game. Last time out he caught for 119 yards which saw a return to the form he showed in the early part of the season. The Falcons face the Panthers this week, a team who are struggling defensively, and coming off a heavy Monday night defeat.
Tight End
Jimmy Graham – New Orleans Saints $7,000
Last week Graham caught ten passes for two touchdowns and 76 yards, which takes his touchdown to count up to 7 for the season. Facing the struggling Bengals, I expect to see the Saints offense to spend plenty of time on the field and much of that in the red zone, meaning Graham will have plenty of opportunity to add numbers to the touchdown count.
Defense/Special Team
San Diego Chargers – $3,200
I wouldn't normally advise picking the defense/special team of a team coming off the back of a 37-0 reversal. However, they've had a bye week to recoup and are very much still in the fight for a post season spot. A home game against the Oakland Raiders is exactly what the Chargers need to get back in the race, and I'd be surprised if the Raiders offense trouble the scorers too much this week.
Useful