NFL Week Fifteen Picks, Sleepers and DraftKings Players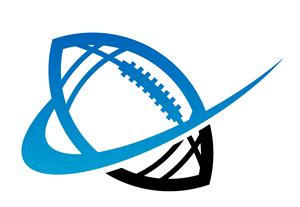 With just three weeks of the regular season left, the NFL has a slightly unfamiliar look to it, with no team in the league being better than 10-3. Strangely, the sixteen teams of the AFC sees 12 teams with winning records, the other four teams all with records of 2-11. Week fifteen will see some teams go by the wayside and ensure their season will end with the regular season, but at the top there is still all to play for.
Quarterbacks
Drew Brees – New Orleans Saints $8,400
Drew Brees is having a very solid season, 3rd in the league for yardage and 6th in the league in touchdown passes – however he has also thrown 12 interceptions and the Saints defense is particularly bad this season, which accounts for the 5-8 record. This week they play the Chicago Bears, a team who are 5-8 themselves and are ranked 30th against the pass. Brees had a bad game last time out, but was particularly good in weeks 12 and 13, so if he can reproduce that form, he'll be value this week.
Tom Brady – New England Patriots $8,100
Tom Brady and the Patriots are playing Miami at a particularly good time, with the Dolphins playing on the back of a potential playoff denting loss to the Ravens. The Patriots will seal the AFC East title with a win this weekend and are 6-0 in their home games, where Brady averages an extra 50 yards in comparison to his road games. With at least two touchdowns in every game since week 5, Brady is a player who offers great consistency.
Running Backs
Justin Forsett – Baltimore Ravens $7,400
Forsett has averaged 83.1 yards per game this season and has scored eight touchdowns, as well as receiving for 18 yards per game. The match up this week is perfect for Forsett as they face the Jacksonville Jaguars, a team who got back to their familiar losing ways last weekend. The Jags are 28th against the rush, so Forsett will surely capitalize this week.
Marshawn Lynch – Seattle Seahawks $7,300
With consecutive wins against the Cardinals, the 49'ers and the Eagles, the Seahawks suddenly look back to their best and are very much in with a chance of going all the way again this year. This week they face the 49'ers again having beaten them 19-3 just a couple of weeks ago. Lynch has improved of late after a poor start to the season and is averaging 98 yards in his last five outings. The Seahawks are at home this week and has scored all of his nine TD's this season in Seattle.
Joique Bell – Detroit Lions $5,900
Bell is a player on form right now, having had his best two games of the season in the last two weeks with 91 and 83 yards rushing. He also caught five passes for 50 yards and a touchdown last week. The Lions face the Vikings this week, a team ranked 23rd against the rush and who Bell ran for 74 yards and a touchdown against earlier in the season.
Wide Receivers
Kenny Stills and Marques Colston – New Orleans Saints $5,700 and $4,600
Having picked Drew Brees this week, I've decided to link him up with either Stills or Colston this week, as opposed to the more obvious tight end pick of Jimmy Graham. Both have more yards than Graham this season and are very much cheaper in salary. The two wide receivers have amazingly similar records – Stills 47 catches for 714 yards, Colston 46 catches for 706 yards and each with three touchdowns. In recent weeks Stills has seen more of the ball, and that is why his salary is the higher of the two – although both offer great value this week, and the combination with Brees could pay great dividends this week.
T.Y.Hilton – Indianapolis Colts $8,000
Hilton caught a season high 10 passes last week, making 150 yards and scoring twice. He is currently third in the league in yards and makes an impressive 16.6 yards per catch. The Colts host the Texans this week, a team who have really struggled against the pass and are ranked 28th in the NFL. Hilton is a touch on the expensive side at $8,000, however that could look cheap with a similar output to last week, and there is no reason why that shouldn't happen.
Tight End
Delanie Walker – Tennessee Titans $4,400
The Titans face the Jets this week, a weak match up that sees both teams at 2-11. Walker is a solid player who has caught for 58 yards per game this season, however he is more than capable of the occasional break out game with games of 142 and 155 yards this year. This game at home to the Jets could see ideal conditions for another breakout game, and at $4,400, Walker is a good value pick.
Defense/Special Team
Baltimore Ravens $3,400
The Ravens are in a four way dog fight for the AFC North division and were very impressive when beating the Dolphins in Miami last time out. This week they host the Jaguars and the Ravens have shown that they are more capable of limiting opposing teams to low scores at home, with 3 opponents from 6 scoring 7 points or less.
More Awesome Content