NFL Week Nine at DraftKings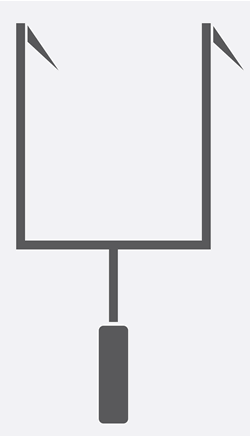 Week nine sees the mid-point of the regular season and the Broncos and the Cardinals lead the way being the only teams with just one defeat. Conversely, the Raiders sit it 0-7 and are still searching for their first win. The sportsbooks currently have the Broncos as the Super Bowl favorites with the Packers and the Seahawks following behind. Last week I put up my best showing in the Millionaire Maker in a crazy fantasy week at both DraftKings and FanDuel
Quarterbacks
Colin Kaepernick – San Francisco 49'ers $7,000
The 49'ers look to be in a big battle with the Cardinals and the Seahawks in the NFC West and with a 4-3 record will have to step up in the coming weeks. This week they play the 2-5 Rams at home, a team who suffered a big comedown in a 34-7 defeat to the chiefs a week after downing the Seahawks. Kaepernick himself is having a solid season and at $7,000 I see him as value here this week.
Andy Dalton – Cincinatti Bengals $6,300
The Bengals got back on track last week with a narrow win against the rival Ravens. Andy Dalton has slightly improved year on year and has a rating of 89.7 this season, the best of his career. This week they face the Jaguars at home, the most straightforward game on their schedule, so this pick is much about the opposition as it is about Dalton himself.

Running Backs
Marshawn Lynch – Seattle Seahawks $6,100
Lynch hasn't reached the heights of previous seasons yet, his yards per game being his worst since 2010. However, he has scored six times in seven games (3 rushing and 3 receiving) so in this category he is matching up to previous years. This week the Seahawks host the Raiders and will surely spend a long time on offense, meaning Lynch will have many opportunities.
Ahmad Bradshaw – Indianapolis Colts $5,800
Bradshaw is scoring points both rushing and receiving, with a total of 635 yards and eight touchdowns already this year. This week they face the struggling Giants and only two teams have given up more touchdowns against the run than this team. The Colts lost a wild game to the Steelers 34-51 last week, but have yet to score less than 20 points in any game, so they have plenty of offense, and Bradshaw looks a good value pick this week.
Ben Tate – Cleveland Browns $4,300
For a real value pick, you could do a lot worse than Ben Tate this week. Tate is not a player who stands out and his figures look very ordinary with just 305 yards in 84 carries with 3 touchdowns. However, this week they face the 1-6 Buccaneers, a team who are having an awful time defensively, giving up more points per game than any other team. Tate will have a lot of opportunities this week, and could be the "cheap guy that has a break out week" who is so important in Daily Fantasy Sports.
Wide Receivers
Mohamed Sanu – Cincinnatti Bengals $6,400
Sanu is the first of two quarterback/wide receiver combinations this week. Having already picked Andy Dalton, I think his partnership with Sanu can pay dividends this week, especially for a combined salary of $12,700. Sanu has so far had a decent but not spectacular year, catching 35 passes for 533 yards and 3 touchdowns. I would be very surprised if his touchdown count is still 3 come the end of the weekend.
Stevie Johnson – San Francisco 49'ers $5,300
It's not usual that I'll pair a wide receiver up with Colin Kaepernick due to the fact that he likes to spread the ball around, however last week Johnson caught five catches, leading the 49'ers receivers. This combination is slightly cheaper than the previous one totaling $12,300 and it's a close run thing – I expect both the Bengals and the 49'ers to perform this week. If pushed, I'd take this partnership and have the extra $400 to spend.
Jeremy Maclin – Philadelphia Eagles $7,600
Maclin had his best game of the season this week, catching 12 passes for 187 yards and two touchdowns. Maclin is the main target man for Nick Foles and the match-up this week looks a good one, the Texans ranked 28th against the pass. Maclin is the most expensive of the three wide recievers but still looks value this week.
Tight End
Julius Thomas – Denver Broncos $5,600
The Broncos – Patriots game this weekend sees the two tight ends in Thomas and Gronkowski as the most expensive in the league. This game is too close to call, and if both players had the same salary it would be a tough choice. However, Gronkowski is $2,000 more expensive but is gaining less than one fantasy point per game more than Thomas, so Thomas gets the nod this week on value.
Defense/Special Team
Seattle Seahawks $3,300
The Seahawks host the Raiders this week, the Raiders being the lowest scoring team in the league. Although the Seahawks are not playing at the heights of last year, it would be a huge surprise if the winless Raiders put up a big fight this week and a blowout is entirely possible.
See Vegas Odds
More Awesome Content