Daily Fantasy Sport – NFL Wild Card Weekend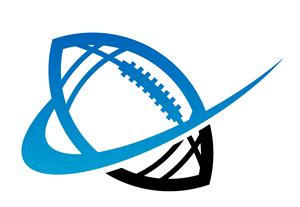 All the regular season questions have now been answered and we move into the excitement of the playoffs. The Seahawks, the Packers, the Patriots and the Broncos all have a week off and the coaching teams will be keeping a close eye on their prospective opponents. Arguably, the biggest game of the weekend sees the Dallas Cowboys hosting the Detroit Lions. With just four games taking place, the player pool is a much smaller one than usual, but we'll be looking for value as usual this week and once again trying to gain an edge over the field.
Quarterbacks
Cam Newton – Carolina Panthers $7,600
After six straight losses saw the Panthers slip to a record of 3-8-1, even the most optimistic Panther fan would have laughed at the possibility of them playing the post season. However, the four straight wins to finish the season has meant they finish top of the NFC South and have home field advantage over the Cardinals at the weekend. Newton is a decent quarterback, but not one you'd pick just because of his arm – his 539 yards and five touchdowns rushing this year making him a great dual threat. The Cardinals ended the season with back to back defeats and are ranked 29th against the pass – making this a great match up for Newton.
Joe Flacco – Baltimore Ravens $6,700
With a record of 10-6, the Ravens are the lowest ranked team in the AFC to have made the playoffs – needing to secure a win last week against the Browns to continue. This weekend they travel to Pittsburgh in what looks like a very tight encounter – the teams winning one each of their encounters and both teams scoring a total of 49 points in those games. In the two games Flacco rated just over 100 and he is coming off one of his games of the season, having thrown for 312 yards and 2 touchdowns last week. The Pittsburgh Steelers are rated 27th against the pass, so a salary of $6,700 looks value here.
Running Backs
Jeremy Hill and Giovani Bernard – Cincinnati Bengals $6,200 and $5,600
The running back position is a tough one to pick this weekend, as both DeMarco Murray and Le'Veon Bell would seem obvious choices, but both are questionable, and both face very good defenses against the run. Because of this, I've decided to go with Hill and Bernard of the Bengals. Hill averages 70 yards a game with 9 touchdowns while Bernard averages just52 yards a game, although is much more of a threat when receiving. These two picks are as much about the opposition this week as it is about them – the Colts average against the run and it remains to be seen if the demolition job the Cowboys did on them two weeks ago has knocked their confidence.
Joique Bell – Detroit Lions $5,500
Bell averaged 57 yards rushing and 21 yards receiving per game in the regular season with a total of 8 touchdowns. Facing the Cowboys this week is a daunting task, especially when you consider that alongside the offense, the Dallas team is ranked 8th against the run in total yardage. However, one interesting stat caught my eye – they have given up more TD's against the run every other team but one and Bell is the go to guy in the red zone. Not only is this pick value, but I also doubt that many will pick Bell this week, which is usually a good thing in Daily Fantasy Sport.
Wide Receivers
Antonio Brown – Pittsburgh Steelers $8,900
So far, my picks have been at the cheaper end of the salary scale, leaving a bit of room for the most expensive wide receiver this week. Antonio Brown has averaged over 100 yards per game in the regular season and this figure goes up to 114 yards when playing in Pittsburgh. He has also made 10 of his 13 touchdown passes with home field advantage. Their opponents are 24th against the pass and I see nothing but a high scoring game in Pittsburgh this week.
Kelvin Benjamin – Carolina Panthers $5,900
The Cam Newton/Kelvin Benjamin partnership is not one I would usually go with – however this week it could work. This is due to the Cardinals being ranked 29th against the pass in terms of yardage, something Ron Rivera will be well aware of – meaning he will probably take to the air a little more often than usual. If Newton does well, so will Benjamin – so this looks like a gamble that could be well worth taking.
Dez Bryant – Dallas Cowboys $8,500
Bryant and the Cowboys are full of confidence right now – Bryant himself breaking the franchise record for most touchdowns in a season with 16. Last time out he caught two TD's for 99 yards and is a player with great consistency week in, week out. This game won't be easy for the Cowboys, but with four straight wins and averaging over 40 points per game in this run, it wouldn't be a huge surprise to see Bryant clutching the ball in the end zone on more than one occasion.
Tight End
Jason Witten – Dallas Cowboys $4,500
Witten is a player whose years are catching up with him and this has been his worst season since his rookie year when it comes to yardage. However, recent weeks have seen an improvement, with Witten averaging 69 yards in his last 3 games with one touchdown. When it comes to the playoffs, I am more than happy to side with some experience, so I think Witten offers a good option this week.
Defense/Special Team
Carolina Panthers
For me this was actually the hardest decision of the week and could easily picked at least six of the eight teams, with none really standing out. In the end I plumped for the Panthers. Last year the Panthers went 12-4 and much of this success was built on their stingy defense. In recent weeks the defense has found its feet again and in the Cardinals they face a team who has scored fewer points than any other in the playoffs.
You can play fantasy football at
DraftKings
and
FanDuel
during the playoffs. However there are not any real money superbowl fantasy contests offered as we need more than 1 game to pick players from to meet the legal technicalities.
Keep On Reading