Survive or Revive at FanDuel
An innovative new tournament began this week at FanDuel – Survive or Revive. This tournament has a total prize fund of $300,000 with the winning player taking home a handsome $60,000. The tournament started on the 7th  of July and will run until July 28th when the big prizes are paid out.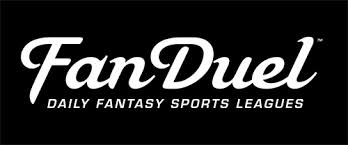 Tournament Format
Survive or Revive is essentially a survivor tournament with a difference – if you don't survive however, you can buy-in directly to the next round. Here are the details:
Rounds One, Two and Three
The first three rounds had buy-ins of $25, $50 and $100 respectively. Round one featured up to 3,333 contestants and the top half of these qualify for round two. These qualifiers would be joined by an extra 1667 seats, all having bought in directly to round two. Once again, the top half would qualify and in the third round be joined by 8333 direct buy-ins – making a field of 2500 players. The top 1250 have made it into round four.
Round Four
The fourth round will take place on Friday 18th July and features the 1250 qualified players – however it is not too late to take part. 416 buy-ins are available for round four at $200 per entry, which will make up the field to 1666 players. To make it into round five, you'll need to make it into the top 833 players.
Round Five and Six
Taking place on July 21st, this is the first round where you'll not be able to buy in directly – just the 833 qualifiers taking part. To make it into round six, you'll need to finish in the top 416, and round six sees the field half again to just 208 players on July 23rd.
Round Seven
This is the toughest but most important round. The 208 players left in will have to finish in the top 52 to make it into the money round. Whereas other rounds required a top 50% finish, here you'll need a top 25% finish. Round seven takes place on July 25th.
Round Eight
Taking place on July 28th, the remaining 52 will compete for their share of the $300,000 prize pool. Every player who reaches round eight will be guaranteed $1,000 with prizes increasing up to $5,000 for eleventh place. Here is a rundown of the top ten prizes:
1st $60,000
2nd $40,000
3rd $30,000
4th $25,000
5th $20,000
6th $15,000
7th $10,000
8th $8,000
9th $7,000
10th $6,000
Format, Thoughts and Strategy
The format is an interesting one, as there are many choices the player can make. You can choose to buy in at round one or skip to a later round. You could choose to make a buy-in at every round and potentially have four entries come round four. You could have multiple entries at every round, trying to guarantee having entries in the later rounds.
Tactically, a good daily fantasy sports player will almost certainly be better off buying in eight times at level one, than buying in once at level four – these costing the same. Why is this? In theory, the lower the buy-in for the round, the easier it will be, and a player who has an edge will expect to have a greater than fifty-fifty chance of moving onto the next round. A 50% chance of progressing each time would see on average one entry in round four, better than 50% means on average more than one entry.
This is a format that will almost certainly be used again, and offers a good variety on the normal survivor model. The chance to buy-in again will be enjoyed by many and is a good option, especially if you came frustratingly close.
One small criticism of the format is the fact that round seven differs from the rest of the tournament, in that only 25% of players qualify here – would have been good to slip in another round, and keep the qualification to 50% for the whole tournament.
Other FanDuel Information: