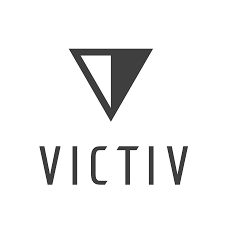 Victiv.com is a young but energetic daily fantasy site. They have $2 million in funding and seem to be doing a lot of things right. I have been hearing about them in the forums and on reddit for quite some time now. Now that football is over, I have a bit of time to give them a try.
*Victiv was recently acquired by the company that owns PokerStars, the largest online poker site in the world. They have renamed to 'StarsDraft'. I will be updating this review in the coming weeks once I have time to play the games there and will update this review accordingly. I have worked with PokerStars in the past and honestly within the past couple of years, since they were purchased by Amaya they have gone hill in working with partners and affiliates like myself. The games are likely clean and well ran and you are likely to get paid when you win. If you are a partner of theirs you may want to look elsewhere for your traffic. I recommend DraftKings and FanDuel.
I've played their golf product and I really like it. Draft 7 play 5. It makes making the cut with a full roster a bit easier. I will get to that more later. Let's break down the Victiv fantasy site details.
Website: www.victiv.com
Deposit bonus: 100% to $1,000
Legal & Legit – No players from: Arizona, Louisiana, Montana, and Washington
Company: Ruckus Gaming LLC, support@victiv.com
New player promo: $30 free bankroll builder (explained below)
print $reviewboxtitle?>
Deposit Bonus: 100% to $1000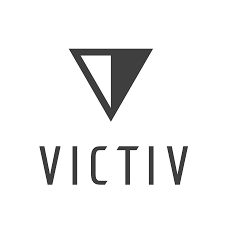 Victiv Review
I am always cautious to add any new site to my top list, so it took a while for me to get around to properly looking at Victiv.
I like them.
Victiv does things a bit differently than the big guys. First they use a drafting system that usually has you draft more players than you actually can use. I believe you get 1 extra guy under $5k in NBA (haven't played yet) and in PGA you draft 7 and play 5 (have played, is awesome).
New Player Promo – $30 Bankroll Builder Free – Victiv is offering new players a 100% free way to build a bankroll without a deposit. It is called their $30 bankroll builder program. What you have to do is register an account (free) and then play and win against their computer in a heads up match. If you win that you get a $5 real money ticket that you can enter any real money contest with. If you win that real money contest then you have real money in your account.
Victiv.com Lobby
Let's take a look at the lobby.
You can play:
Baseball
Football
Basketball
Golf
Hockey
At the time of this review, only PGA, NBA and NHL are available.

Real Money Fantasy Games
$2 min buy-in games
$5, $10, $20, $25, $50
$100 max buy-in.
Freerolls sometimes
Drafting A Team
Drafting is pretty smooth. Simply find a contest you want to enter from the home page and click on the draft button. Or click on the contest name to get more details. Here is an example of the freeroll I'm playing in this week. (I love me some PGA).
You can get some basic info from each of your golfers and even compare two golfers. Here is what it looks like:
The drafting is pretty straight forward. You can also easily edit your team and make adjustments.
In Game Fantasy Experience at Victiv
I am a big fan of DraftKings in game experience where points flash up on the leaderboards and on your players as they play. I really like some of the different things that Victiv is doing.
First they show you where you are ranked over time vs the rest of the field. It looks like this:
This is a fairly interesting feature where you can watch your rankings compared to everyone else. They also have a projected score but I can't comment on whether or not it is very accurate. My guess is, especially in fantasy PGA that it is not accurate until late in the contest.
Your Players Page – I like this a lot. You can get a recap of all of your players and how they are doing. It looks kind of like this:
Victiv Details / Things To Know
They have earned my attention by having a quality reputation, timely payouts and commitment to listen to the community. They are active on the forums and message boards and they listen to the players. They also have some of the best value freerolls in the DFS world right now.
I've mentioned it before but right now the "fish" in this industry are the sites themselves. They are giving away THOUSANDS of dollars worth of freerolls all the time. People on my email list can attest that during NBA season I have emailed over private freerolls on a fairly regular schedule.
They are small and the overall money to be won is smaller than the big sites. The competition is solid. It's a smaller site, not as many recreational players as DK and FD. They give plenty of opportunity to build a bankroll from nothing. They also offer a sweet 100% deposit bonus and will extend the time to earn it if you ask them to do so (at least they have openly before).
Give them a try, they make a nice addition to the recommended daily fantasy sites.
Victiv vs FanDuel vs DraftKings
Victiv is making a space for themselves by doing things considerably different.
For example, in golf you draft 7 but only play your top 5.
In baseball you draft a teams pitching staff, not just a pitcher.
And they charge less rake, too.
The competition is reportedly fairly strong here as it is not nearly as well known by the average ESPN couch surfer. They are not running ads on TV so the player base is made up of more people who are at least into playing DFS in some form or fashion already.
I like how they are making themselves different. I think you will like their customer service focused attitude and their unique product offerings.
Visit
Victiv.com
– Lock in the maximum 100% deposit bonus and start with a free $30 bankroll builder promotion.
Victiv.com
Victiv Fantasy Site Review
Victiv Daily Fantasy Sports Site
Date Published: 02/04/2015
A look at playing fantasy contests at Victiv.com
More Good Stuff