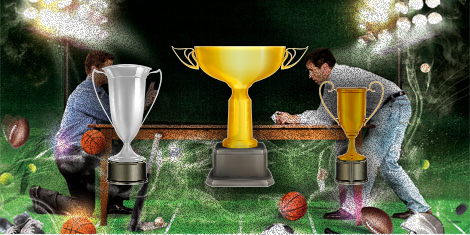 Welcome to Daily Fantasy Sports 101. We feature entertaining content focused on daily fantasy sports and new players. We have a growing collection of newbie tutorials and beginner tips for fantasy sports. My goal is to show you exactly how to play and perhaps win real money in daily fantasy sports contests. Welcome to the red-hot daily fantasy sports industry.
New Player 101 Guides – How It Works and How To Play
Find everything you ever wanted to know about playing daily fantasy sports from our collection of new player guides, how to 101's and newbie tutorials. Learn the important things you need to know before risking your hard earned money.
The "Nut Shell Basics" of Daily Fantasy Sports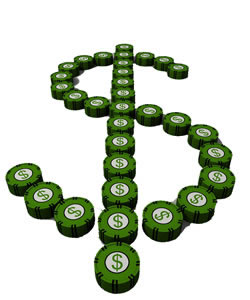 In 2016 playing fantasy sports has evolved to something very different than traditional season long fantasy sports leagues. Today you can play an entire season of traditional fantasy in one day or one weekend. Risk real money and win real money in one day or one weekends games. It's legal in almost every state in the US and you can start playing literally within minutes. You enter a contest and draft a team. Watch the games and get paid out after the last game of the day or weekend (Monday night football if playing NFL fantasy) is over. It is so much fun.
One Day Fantasy Contests.
Risk Real Money
Win Real Money
Legal in the US and Canada.
No season long commitments.
Instant pay-days.
You can play for real money for as little as $1.00. Jump in and start playing, it is the future of fantasy sports and it is awesome.
How Daily Fantasy Sports Work
Once you've signed up at a daily fantasy sports site and made a deposit you are ready to play. Here is what you have to do to get in the game.
Pick a contest – Buy-in's range from free to hundreds of dollars
It starts and ends in 1 day. Football lasts the weekend so all games can play.
Draft a team. You use a salary cap in most games.
Watch the games (optional).
Your players score points.
Your teams points are ranked against everyone else who entered the same contest.
The top % of teams win money / prizes.
Start over fresh in your next contest.
No season-long time commitment
No waiver wire work, no trading players others
100% Legal In most USA states – a few states are not allowed.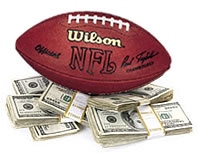 It is fast, intense and incredibly entertaining. More and more people are starting to play daily style fantasy leagues. Bloomberg and Business insider report that the daily style fantasy sports is the fastest growing segment of the overall fantasy sports market. It is certainly the most fun, engaging and gratifying. If you are familiar with traditional, season long fantasy sports then the daily style games are virtually the same except the entire league happens in a shorter time frame.
Choose a contest
Draft your team
Kick-Ass & Take Names! (optional)
It is the future of fantasy sports and it is awesome. Legal fantasy betting at your fingertips.
Who Are The Best Daily Fantasy Sports Sites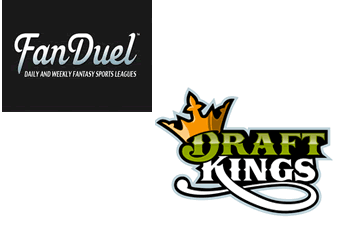 That's a good question. Today there are a small handful of established high quality daily fantasy sites you choose from. I have reviewed them for you and encourage others to leave their comments as well. If you are ready to play, we have a strong recommendation for a select group of sites.
The good news is that there is enough competition between the fantasy hosting websites for your business that they are offering good bonuses for new players as well as on-going promotions. I maintain an updated list of top fantasy sports sites with the very best listed below. Just click any site to read our review or visit our top 10 fantasy sports sites list to learn more info. You can literally be drafting your 1st team within minutes if you are ready to begin.
Find my latest reviews and learn why these are the top 10 daily fantasy sports websites online.
So it's Legit – Betting Daily Fantasy Sports Is Legal In The USA & Canada
Yes it is legal. Yes, it's legit.
Good news sports fans, it's legal and legit. Fantasy sports, including daily fantasy sports are clearly defined in the UIGEA as legal and backed up by additional federal court cases re-inforcing their established legality (source). It's fantasy sports betting that is legal, regulated and legit. This is awesome for players! It means:
Legal in the USA & Canada (a few states excluded, see where it's illegal)
US Owned Companies – The biggest fantasy sites are US companies
Easy deposits – Credit Cards, Paypal etc.
Fast cash outs – Paypal, back to credit card, check etc.
Trustworthy and Legitimacy
Betting On Fantasy Sports – The Game of The Future
2014 is going to be the year that truly puts the daily style fantasy sports sites on the map. 2013 was huge in it's own right but the curve is on the way up. If you are researching which is the best fantasy site to play at or just want to compare the differences before signing up then take your time and read the reviews linked from my top 10 list.
Learn More & Get Started Playing With Our New Player 101 Guides
I encourage you to responsibly enter this fast paced, fun and exciting world of daily fantasy sports! Sign up for my free ebook to get a head start on the competition and learn what the insiders won't come out and tell you.