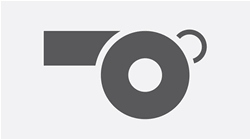 It's critical to be proficient in the lingo and reporting schedule. Saturday injury reports contain a wealth of information, but one key element is still missing – we'll get to that shortly. First, let's discuss some terminology. "FP," "LP," or "DNP" will be listed on an injury report next to a player's name, under the days of the week. These mean "full participation," "limited participation," and "did not participate" in practice, respectively. If a wide receiver did not participate all week in practice with a hamstring issue, and is listed as "questionable" on the report, the likelihood of him being a factor on Sunday is slim – that's not to say he won't play necessarily, but he's likely to be a decoy if he does and probably isn't worth the risk. Conversely, if a primary running back is ailing with a wrist injury and did not participate on Wednesday, was limited on Thursday, returns to full practice Friday, and is listed as "questionable" for Sunday's game, his likelihood of seeing significant action is far greater than that of the WR from the previous example. Practice is an important indicator, despite what Allen Iverson says (we talkin bout Practice, man).
Different types of injuries affect different positions with different significance. A right handed QB with a broken left middle finger is more likely to fumble than without the injury (because of the 'two hands on the ball in the pocket' principle) but he's far more likely to start and be effective than a TE with the same ailment because the TE might be listed as "probable" and indeed play in the game, but if he's only in on running downs for blocking duty then he won't be scoring you any points.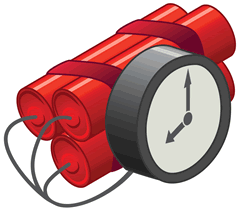 Now, back to that missing element. The crucial piece of information which isn't released until 90 minutes before game time, is "active" or "inactive" status. This tells whether or not a player will be on a team's active roster for the game. And while they're not going to tell us what type of role the player will be responsible for if they are active, we will already have a pretty good idea because we know what the implications are of the other information from the injury report. If the player is listed "inactive," you still have an hour and a half to remove him from your lineup and adjust accordingly.
DraftKings allows for changes to be made to your roster after the contest has begun, as long as the game of the specific player you want to swap hasn't started. This is relevant in the following scenario. You're entered in a contest which includes NFL games slated to begin at 1pm, 4:25pm, and 8:30pm. Active/inactive tags have yet to be applied to players in the later games even though the fantasy contest is officially underway at 1:00 Eastern. Keep an eye on the status of your players whose games haven't started yet – even during your contest.
More Good Reads