Is DraftStreet Legit and Safe To Play?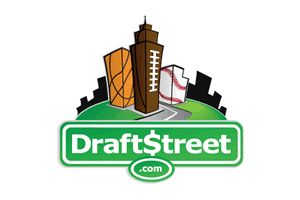 Yes. That is the short answer. They are one of the three biggest daily fantasy sites and have been serving players since 2009.
*DraftStreet was just bought out by DraftKings – July 2015. This quick review is left for historical posterity and information. They are now at DraftKings which is also a legit and quality site, and my personal favorite.
The site's founders created the website with the goal of allowing player to play fantasy sports contests with people other than their friends and co-workers. They were a pioneer in turning the season long leagues into the daily style fantasy sports we know and love today.
They are a USA based company.
They began 5 years ago today and have maintained a stellar reputation.
It is clear that Draftstreet is a legit fantasy sports site.
Fair Player Salaries "Sharpest Salary Cap Leagues Online
DraftStreet is known in the industry for having the sharpest salaries. What I mean by this is that across the board the prices you pay for each player is "fair". There are few if any obvious value picks. Everyone is priced about where they should be.
These sharp prices keep games fair, competitive and good for newbies and skilled players alike.
DraftStreet Depositing Money and Payouts
Credit cards and paypal to make deposits and cash outs.
It is fast, simple and easy.
This is the one aspect of daily fantasy sports websites that most people have a tough time coming to terms with is the fact that you must deposit money, most times by making use of your personal credit card. In this day in age, with hackers always trying to steal people's credit information, giving up your credit information is something no one wants to do.
While making use of credit cards is one way to deposit money into your Draftstreet account, you are able to deposit via other, equally secure avenues. One of those ways is by way of PayPal, an online e-wallet that is as secure as any that exist.
Reputation = Recommended Fantasy Site
If you are still unsure about whether or not to use Draftstreet, all you have to do is look at their reputation. The short answer is, it's great. Truth is that the other top fantasy sports sites are legit as well, like Fan Duel is trustworthy they didn't get so big being shady.
The long answer is that it is great now and has been great throughout their history. They do right by players and maintain a very popular reputation. Just visit their home page and create an account. You will see a streaming chat box with players chatting and almost assuredly there will be a few DraftStreet employees there to answer questions.
Throughout their relatively short existence, Draftstreet has accrued an extremely positive reputation for themselves as being one of the best daily fantasy sports sites. A simple Google search will yield you countless reviews from a number of customers who have made use of Draftstreet and have nothing but positive things to say about it. Of course, there will be some folks who did not enjoy their experience with Draftstreet, but those people are few and far between.
The Verdict – Draft Street is Legit
When it comes down to it, Draftstreet is without a doubt one of the best places to play daily fantasy sports. Their founders strived to deliver a site that is easy to use, free of glitches, and, most importantly, safe. Now, looking back, it is clear to see that that is exactly what happened as Draftstreet is one of the most popular places to play daily fantasy sports.
They allow a number of deposit methods and are just as concerned about the safety of your financial information as you are. If you do not want to give them your credit card information there is no need to worry as Draftstreet allows players to make deposits via the method that best suits them. They have a positive reputation and are constantly looking to improve their offering as to make the lives of their players easier and more enjoyable.
More Awesome Content