Ryder Cup 2014 – Preview Part Two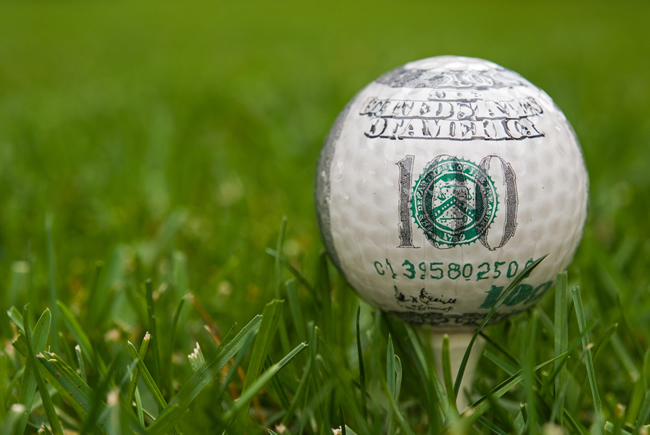 Last week I previewed the European Ryder Cup team, so this week I've moved onto the US team. A lot of talk around the US team has been regarding players who are not actually in the twelve. Tiger Woods' participation was part of a long running saga at one point of the season and of course the late run of Billy Horschel after the wild card picks has meant the form player on the planet is sat at home. However, the US team is set and ready to try and grab that trophy back – here is a look at the team, looking at both form and prospects for the next Daily Fantasy sport season.
The US Ryder Cup Team
Keegan Bradley – Bradley is one of the three golfers that had to rely on a Captain's pick this year and I'm sure his pairing with Phil Mickelson at Medinah two years ago had a big bearing on the pick. This is a golfer who hasn't quite hit the heights of two years ago and has slipped from being a top ten player to the world number 26. His best performances this season have been in the bigger events with top five finishes in the US Open, the WGC Bridgestone Invitational and the Memorial tournament, which could be encouraging this week. I'd be surprised if Keegan Bradley failed to win on tour next year.
Rickie Fowler – Fowler is possibly the most improved player in golf this year. A year ago, Fowler was perhaps known as much for his outfits than anything else, but his golf has done the talking this year. His performance in the Majors has been outstanding – his worst finish being tied 5 th at the Masters. The only thing missing this year is a win although I'm sure a win in the Ryder Cup would fill that void. Expect Fowler to win next year on the PGA tour and if he does, the floodgates could open.
Jim Furyk – Furyk was the long time number two behind Tiger Woods in the World rankings and it seemed his career was on the wane as he dropped out of the top twenty a couple of years ago. However Furyk is very much back and sits at number five in the World, the top ranked US player on the team. He has achieved this with great consistency week in, week out – an incredible eleven top ten finishes in twenty one appearances. Like Fowler, Furyk just hasn't had that win, despite being in position to do so on more than once occasion. Furyk isn't getting any younger, so to repeat next year would be tough, although so far he is defying the aging process.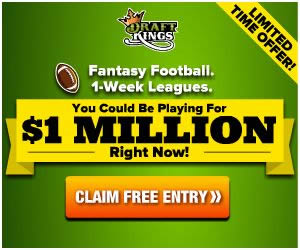 Zach Johnson – Johnson ended last year with a win, and started this year with a win. Apart from that it has been a mixed season and he will be somewhat disappointed that he hasn't featured on too many late Sunday afternoons. However, Zohnson has been very solid with just two missed cuts all year and is always capable of producing something special when needed. You can probably chalk Johnson down for a win next year.
Matt Kuchar – There was a time in the spring when Kuchar could do no wrong. He rounded off a run of 4th, 5th and 2nd with a victory at the Heritage tournament and at that time looked like the premier player on the planet. Kuchar is still playing well and has had twotop five finishes in his last six events, although not quite on fire as he was earlier in the year. Can he win next year? Yes, and surely it's time for Kootch to notch a Major win too?
Hunter Mahan – Mahan found some form at exactly the right time (unlike Billy Horschel who, when it came to the Ryder Cup, found his form at exactly the wrong time!). After finishing 15th at the Bridgestone Invitational and 7th at the PGA Championship Mahan won the Barclays days before Watson made his picks – forcing his way into the Captains thoughts. Mahan has been something of a specialist in the WGC Matchplay Championship with a win in 2012 and runner up in 2013, so clearly likes the format and will want to erase the memory of his crucial loss to Graeme McDowell in the 2010 Ryder Cup. Mahan has won six times on the PGA tour, and if all clicks into place will win again next year, although that is no certainty.
Phil Mickelson – Lefty has had a disappointing year with no wins and until the PGA Championship had not really competed in any of the big events this year. He turned this around by finishing 2nd to McIlroy at Valhalla, but then had a bad run in the Fedex Cup playoffs. As one of the most experienced members of the US team, Mickelson will want to lead the way this week and will surely partner Keegan Bradley on multiple occasions. Will Mickelson win next year? Who knows, but let's enjoy the ride!
Patrick Reed – Reed is one of the top five players in the World – according to Patrick Reed that is. He made these comments after winning the WGC Cadillac Championships, which actually lifted him to 20th in the World rankings. Since then he has slipped to 27th with only two top ten finishes to show for the rest of the season. Heading to the Ryder Cup, you want players with confidence and Reed certainly has that, so could be a great asset to the team. Reed is a multiple winner on tour this year, and has the game to do it again next year – which top five player hasn't?
Webb Simpson – Simpson was another pick by Captain Tom Watson – a player with a good mentality who knows how to get it done on Major Sunday. With wins in all of the previous three years, he will be disappointed not to have achieved a W this year. With six missed cuts and seven top ten finishes this year, Simpson is hard to predict – and I get the feeling this could be a big week in the career of the former US Open winner. A good Ryder Cup could see him back at the top table next season.
Jordan Spieth – Spieth burst onto the scene very quickly last year and rose from 692nd to 22nd in the World rankings in his first season. Second behind Bubba Watson in the Masters, Spieth rose to number seven just a week later, although has been solid but not spectacular for the rest of the year. With 26 starts so far this year, one wonders if his schedule needs some pruning. Next year I think we could see the start of the McIlroy/Fowler/Spieth era– at least two wins for Spieth.
Jimmy Walker – Jimmy Walker didn't start the season well – he started the season magnificently. With three wins early on his Ryder Cup spot has been secured for months. Although not quite reaching those heights again this year, Walker has been very solid and it's a surprise not to see him feature in the top 30 of any tournament. If getting the job done on a Sunday shows a player who can handle pressure, then this could point to Walker maybe being the surprise of the Ryder Cup? I don't expect too many heroics from Walker next season, but I didn't expect too many heroics this season.
Bubba Watson – With his second Masters title secured, Watson will head to Gleneagles as one of the leaders of the US team. A relatively poor season since was halted by a runner up spot at the Barclays, which will give him a much needed boost. Winless in 2013, Watson has won twice this year and we can expect at least one win next year – maybe another one that comes with a Green jacket? If the US wins the Ryder Cup – give Bubba some tissues.