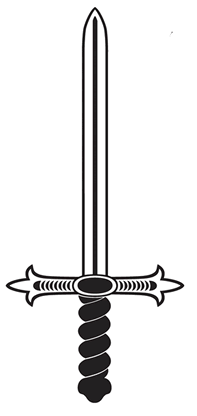 A few years ago, you'd have been hard-pressed to find reliable sites offering daily fantasy sports projections. Today, they're everywhere.
Some sites crunch huge reams of data and provide statistics that reveal the best players and matchups for a given evening. Other sites host fantasy experts – guys and gals who have a track record for predicting outcomes – who offer their latest lists of favorable draft picks.
To the daily fantasy rookie, this can be a little overwhelming.
The very existence of these dfs picks sites (even I have one for PGA) implies it's not enough to enter contests, blindly draft players and hope for the best. In fact, that's a surefire recipe for hemorrhaging cash.
With that in mind, we're going to cover projections and expert picks in daily fantasy sports below. First, I'll highlight one of the most common and destructive bad habits newbies fall into when using the experts. We'll then shift gears and talk about how daily fantasy projections and picks should influence your draft approach. Finally, we'll discuss a few important aspects of DFS data that are often overlooked by team owners.
Winning daily fantasy contests takes considerable time and effort (luck doesn't hurt, either).
Below, I'll show you how to squeeze maximum mileage from both.
How To Interpret And Leverage Daily Fantasy Expert Picks
One of the biggest blunders new DFS players make is to rely too heavily on expert picks. The tendency to do so is understandable. The novice rightly assumes that a majority of contests at places like FanDuel and DraftKings are filled with advanced fantasy players. He realizes that, given the competition, going into the draft with little more than gut instinct is a losing strategy.
So he looks for expert advice.
The problem is, once he finds it, he puts so much faith into it that he essentially copies the pro's picks.
There are 3 problems with that approach.
First, the experts are fallible. They often get things wrong.
Second, a lot of team owners copy the experts' picks. If you do the same thing, your roster's score will hover around the scores of other team owners. You won't have a chance to break away from the pack.
Third, by copying, you never develop your own chops. You never create your own draft strategy.
It's important to realize the experts' picks may or may not be based on hard data. Oftentimes, they're based on the pro's biases. Hence, don't put too much faith into them. Use them as a tool, not a crutch. Rather than taking the picks at face value, try to figure out why the fantasy expert made them. Use that insight to become a more effective fantasy player.
The bottom line is that the experts are imperfect. Their picks never guarantee results.
Projecting Outcomes And Setting The Right Expectations
Daily fantasy projections are based on raw numbers. Whether you come up with them yourself or obtain them from others, they hinge on data. The experts use software or their own formulas to crunch the data so it spits out team and player projections that indicate promising draft picks.
Some of the underlying data, such as the average number of points scored by a player over the last 10 games, is relatively straightforward. Other factors are more complex and less reliable.
That's what variance is all about. The extent to which a player's performance on any given night will deviate from his past performance is based on numerous criteria, some of which are uncontrollable. Simply put, variance can ruin even the most meticulously-created fantasy projections.
Adjust your expectations accordingly.
Why You Should Use Projections/Picks From Multiple Sources
It's tempting to rely on a single source for expert picks and projections. Doing so reduces the amount of time and effort you have to spend in order to come up with a promising lineup.
We discussed earlier why you should use the experts to inform your draft strategy rather than using their projections and picks as a crutch. Let's talk about the perils of relying on just one source of information
A single expert's picks will usually contain at least one outlier (and more likely, a few) with regard to point production.
Imagine a bell curve. The majority of the curve reflects the extent to which players meet expectations. Outliers are found on either end of the curve. The ones who outperform expectations will be a boon to your roster. Those who underperform will be a curse.
You want to avoid the latter at all costs. The problem is, when using a single source of information, there's no way to hedge your risk.
Reviewing multiple sources of advice will boost the overall accuracy of your draft picks. Suppose every expert recommends James Harden against the Timberwolves. Given the general agreement, you can be reasonably certain that Harden's performance will be consistent with expectations.
Conversely, suppose that no expert recommends Tony Allen against the Clippers. There's probably a good reason. That being the case, you should probably fade him lest your roster become hampered by an underperforming outlier.
Simply put, broad agreement across several sources eliminates the likelihood that you'll be sabotaged by a single faulty forecast.
Daily Fantasy Sports: When It Pays To Ignore The Experts
We've discussed in previous posts the wisdom of going against the crowd in large-field tournaments. Big events usually pay out to the top 10% to 20% of the field, with most of the pot going to the top 20 team owners. That means your lineup must stand apart from the pack in order to cash.
Let's consider that in the context of using expert picks when building your roster.
First, a rule of thumb when it comes to relying on the pros: the greater their consensus regarding a particular player's solid performance, the greater that player's percentage ownership across the field.
If every expert recommends Kyle Lowry against New Orleans, you can expect up to a third of the field – and sometimes more – to own him. On the other hand, if only a small percentage of experts recommend Matt Barnes against Memphis, expect only a small portion of team owners to have him in their rosters.
That's an important concept when it comes to large-field tournaments.
You need to have at least one elite player in your lineup. He'll form part of your roster's backbone. His point production will keep you from falling too far behind your competition. The problem is, there's a fair chance he'll be heavily owned across the field. That means you'll be treading water.
Your ability to outscore your competition will usually come from 2nd-tier players who turn in breakout performances. Such players are usually lightly owned, in part because they're overlooked or dismissed by the experts.
The lesson? Sometimes, ignoring the pros pays off.
Projections And Expert Picks Vs. Going With Your Gut
There's nothing wrong with using your gut instinct to draft players. That's especially true if your instincts are supported by your research. But a lot of daily fantasy players go by their guts alone, all but ignoring data-driven projections.
You don't have to choose between relying on your gut and using experts' picks. You can, and should, use both.
Data can help prevent you from making horrible draft choices that demolish your chances of winning. Having said that, your gut instinct, in some ways, is your competitive edge. With experience, it can become your ace in the hole, helping you to identify high-potential players other team owners overlook.
Don't Forget To Check For Last-Minute Injuries
Last-minute injuries spell the downfall for a lot of daily fantasy players. They spend hours carefully crunching numbers and creating projections that inform their draft choices. They spend additional time listening to fantasy experts opine about the evening's most promising matchups.
Then, as if by fate, a last-minute injury or late scratch brings down their entire house of cards.
You should be thinking to yourself, "How can I turn that situation to my advantage?" The answer is simple: check Twitter for injuries 30 minutes before the start of the night's first game.
First, double-check that your players are still scheduled to play. Make changes to your roster as needed.
Second, look for injuries or late scratches among the studs. Their substitutes are likely to play a lot of minutes. That's an opportunity that won't be evident among the latest round of expert picks. It might be worth making a late change to your lineup to take advantage of it.
Creating Your Own Data-Driven Approach To Fantasy Contests
The most important thing you should take away from this post is that expert picks and projections are a doubled-edged sword. On the one hand, they can offer fantastic insight into favorable matchups. Players who are recommended by a broad swath of fantasy experts can be counted on to produce.
On the other hand, relying on the pros for their advice and projections puts you in a precarious position. First, even the experts get things wrong. Second, you risk condemning your roster to a state of mediocrity since so many other team owners will be relying on the same advice. Third, you never take the opportunity to create your own draft strategy.
If you want to become a better daily fantasy sports player, someone who wins a significant percentage of contests, use the experts as a guide. Incorporate their advice and the reasons behind their picks into your own draft approach. The uniqueness of your strategy can help you squeeze the extra points you need to finish at the top of the field.
More from DFS 101