How to use Vegas Odds To Your Advantage in Fantasy NBA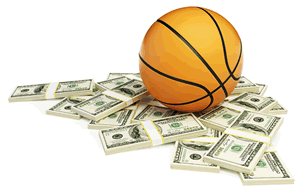 If you intend to win cash prizes in daily fantasy basketball (what other reason is there to play?), you need to do your research building your team.
That means checking the latest injury report, identifying good matchup potential and digging up value plays that help you to squeeze maximum mileage out of your budget.
But there's one research tool that's even more important: Vegas odds.
If you're not looking up over/unders, point spreads and projected blowouts for upcoming NBA games, you're putting yourself at a huge disadvantage. Trust me, your competition won't make the same mistake. If you do not have a reliable source for current up to date Vegas lines and odds then check out current Vegas odds here – I have taken the liberty to link directly to the latest lines for you at the #1 sportsbook for the US, Bovada.
With that in mind, we're going to talk about how Vegas odds come into play when you compete in fantasy NBA contests at FanDuel and DraftKings. We'll start with a couple of basic definitions. We'll then look at how to leverage oddsmakers' projections to gain a competitive edge over other team owners.
Are you ready to start cashing in daily fantasy basketball contests? If so, let's get started.
Fantasy Basketball And Vegas Odds: Quick Definitions and Terms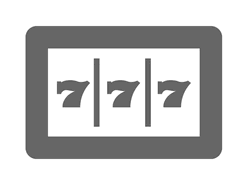 A lot of new daily fantasy sports fans are unfamiliar with common terms used in sportsbetting. Because some of those terms are used in reference to Las Vegas odds, it's important to learn them before competing in fantasy NBA tournaments.
Here are the two most pertinent terms:
Over/Under – An over/under is the total number of points projected to be scored during a game. For example, suppose the Bulls and Pacers are scheduled to play against each other tonight, and the over/under is 204. That means both teams' scores are expected to add up to 204.
Two quick notes about the over/under: First, the number doesn't reflect which team is expected to win. Second, it's composed entirely of points generated by free throws and field goals. It doesn't take into account points generated by assists, blocks, steals, turnovers and other fantasy plays.
Point Spread – The point spread is the number of points that separate the ending scores of two competing teams. If the spread for the Bull/Pacers games is 6.5 points, it means the winning team is projected to beat the losing team by that margin.
The spread is displayed as follows:
Bulls -6.5
Pacers +6.5
The team that's favored to win is the one with the number displayed as a negative value (in the above case, the Bulls).
There are many other sportsbetting terms. But the two we've covered above are the only ones you truly need to know to do well in fantasy basketball at FanDuel and DraftKings.
Now, let's take a look at why you need to research over/unders before rostering NBA players.
Look For Fantasy Basketball Contests With High Over/Unders
Because an over/under reflects the total number of points scored during a game, a higher figure is always better than a lower one. A higher total suggests that your shot-takers are going to post more points. They're going to sink more twos and threes. That works to your advantage, regardless of whether you're competing in cash games (double-ups and head-to-heads) or tournaments.
The key to remember is that in order to post more points, both teams have to put up more shots. It follows that a high over/under implies a greater number of assists and rebounds.
After all, a large percentage of field goals are likely to come via assists; each assist adds 1.5 points to your roster's score. In addition, failed field goal attempts will get picked up on rebound; each rebound is worth another 1.2 or 1.25 points (at FanDuel and DraftKings, respectively).
Free throws can also play a big role in a high-scoring game. Here, it pays to roster players who are adept at drawing fouls. A player who can drill shots from the line can post 20 or more free throw points during the course of a single game.
Here's something else to keep in mind: if you're playing daily fantasy at DraftKings, your NBA lineup will earn extra points if one of your players scores a double-double or triple-double. A double-double, worth 1.5 points, occurs when a player logs a double-digit number of any two of the five following plays:
– points
– rebounds
– assists
– blocks
– steals
A triple-double, worth 3 points, is when a player logs a double-digit number of any three of those five plays.
A high-scoring game provides more opportunities for your players to earn points from double-doubles and triple-doubles.
Bottom line: look for players who are scheduled to play in games for which Vegas oddsmakers have projected high over/unders. You'll gain an immediate edge over fantasy team owners who unwittingly roster players in lower-scoring games.
Narrow Your Focus To Games With Small Spreads
As a general rule, small spreads are better than large spreads in fantasy basketball. You want tight games.
Why?
Because top-tier players are more likely to get more minutes on the court when a game is close. Coaches are less inclined to pull them and put second-stringers in their place. The more minutes your players get, the more opportunities they'll have to post points, whether they earn them through free throws, field goals, assists or steals.
In addition, when scores are tight, you'll often see both teams taking bigger risks.
For example, you'll see players on both sides try to sink a greater number of threes. You'll also see players foul ball-holders more aggressively.
The bigger the risks taken, the more action that occurs on the court. That can be a gift when it comes to your roster's score. More action translates into a greater number of assists, steals, rebounds, blocks and turnovers.
Bottom line: focus your attention on fantasy basketball contests that carry low spreads. Avoid blowouts.
Having said that, there is a way you can leverage a blowout. It takes a bit of finesse, but can pave the way to finishing in the top of your field if you're playing in a tournament.
The biggest fantasy NBA games take place every Wednesday.
DraftKings
and
FanDuel
have huge GPP tournaments with $xxx,xxx to be won. Contests start at $0.25.
How A Blowout Impacts Your Fantasy Basketball Roster
A blowout occurs when one team trounces the other. As a fantasy player, that's usually bad news for your lineup.
Here's why:
Basketball coaches routinely pull their starters when they're winning by a large margin. By the 4th quarter, the court might be filled with second-tier players. That's a huge handicap if those starters are on your roster. If they get pulled, they'll play fewer minutes. That means they'll post fewer points.
But let's take a look at that situation from the opposite perspective. Suppose you've checked Las Vegas odds and found a game that's expected to be a blowout. Here's a hypothetical example:
Bulls -14.5
Pacers +14.5
The Bulls are projected to clobber the Pacers. Let's say the game progresses as predicted. That being the the case, you can expect Bulls coach Tom Thibodeau to pull starters like Mike Dunleavy and Jimmy Butler sometime during the 4th quarter, if not sooner.
That's bad news if either of those players are in your lineup. They'll get fewer minutes on the court and have fewer opportunities to log points.
But suppose you've decided to take a gamble and roster second-tier players who Thibodeau is likely to put in Dunleavy's and Butler's place. Few other team owners will take that gamble. As a result, their rosters' point production will be stunted when Dunleavy and Butler are pulled while your roster's point production will continue unabated.
Is there risk in this strategy? Definitely. For that reason, think twice before using it in a cash game. But if you're competing in a large-field GPP tournament, and need a contrarian approach that gives you more upside, this could be the move that carries your lineup into a winning position.
The Effect Of Game Pace In Daily Fantasy Basketball Contests
The momentum and rhythm of a basketball game can have a huge impact on your lineup's performance. This is something that a lot of novices ignore. Here's how you can exploit their oversight and gain a useful competitive advantage.
The more frenetic a game's pace, the greater the number of steals, turnovers and possessions are likely to occur. That translates into more potential to earn points.
That being the case, there are two questions to consider.
#1 – How can you predict a game's pace?
#2 – How do you use that information to roster players with high point potential?
Answering the first question is easy. You can retrieve the "Pace Factor" for every NBA team at ESPN.com.[1] The Pace Factor represents the average number of possessions per game.
The second question is more complex. Opinions vary on how to use pace to draft high-potential NBA players.
Here's one approach…
Step #1: Use the Hollinger table at ESPN.com to identify teams that have a lower-than-average Pace Factor.
Step #2: Look at the stats displayed in the Offensive Efficiency column. That column shows the average number of points the team scores per 100 possessions. Focus on teams that have a high number in that column.
Step #3: Look for games in which the teams you've identified are scheduled to play against teams that have a higher-than-average Pace Factor, but lower-than-average Offensive Efficiency number.
Step #4: Draft starters from the teams that have a low Pace Factor and high Offensive Efficiency number.
In those four steps, you've chosen players from teams that have fewer possessions per game, but generate more points per possession. When those teams compete against higher-Pace teams, they're likely to step up their game and play at a faster pace. As long as their higher-than-average Offensive Efficiency number holds, you'll benefit from the increased number of possessions.
Researching Vegas odds is just one facet of playing daily fantasy basketball at FanDuel and DraftKings. But it's one of the most important if you hope to win. The good news is that the research is simple to do. The only requirement is your willingness to roll up your sleeves and dig in.
Remember, a little research can go a long way toward winning real money in daily fantasy basketball cash games and tournaments.
Give us more! And we obliged.