Slotting a quarterback is relatively simple. If you're playing in a cash game, you need a stud on your roster. If you're playing in a GPP (guaranteed prize pool) tournament, you're better off drafting a value pick who has the potential to dominate the field on game night. In other words, you want a boom-or-bust QB.
That's the easy part.
After you choose a quarterback, you need to focus on picking his supporting players: his running backs, wide receivers, and tight ends. These guys are tougher to select. Drafting solid support for the week's slate requires taking a number of critical factors into account.
If these factors are unfamiliar to you, now's the time to master them. They'll determine whether you put together a winning squad or one that struggles on the gridiron.
Below, you'll find the nine most important concepts to keep in mind when drafting backs, receivers, and tight ends in weekly fantasy football. None are complicated. But they ARE crucial if you want to finish at the top of the field.
Factors That Should Influence Your Draft Picks
#1 – Opportunities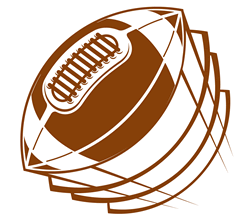 When we talk about opportunities, we're referring to how often a particular player gets a chance to score. We're not talking about his ability to convert plays to points. We're merely talking about his workload.
This is a pivotal concept to keep in mind, particularly when it comes to picking running backs. Whether you're playing at FanDuel or DraftKings, you're required to slot two backs per lineup. You want to pick guys who get a lot of opportunities.
There tends to be a lot of consistency in terms of fantasy point production at this position. The more opportunities an RB gets, the more points he's bound to score.
Here's a good rule of thumb: carries convert.
And if you can draft "double threat" backs, guys who can carry and catch, all the better. Especially on DraftKings where they offer a full point per reception compared to FanDuel where you earn a half a point. (see more strategic football differences here).
#2 – Targets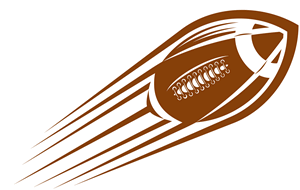 When we talk about targets, we're usually referring to guys who catch passes. Although a lot of running backs are adding this skill to their repertoire, we're mostly talking about wide receivers and tight ends.
As with RBs and opportunities, there's a lot of consistency at wide receiver and tight end when it comes to targets. Both positions thrive on passes. Both convert. The production of a receiver and tight end is tightly correlated with the number of times he's chosen by his quarterback. More targets translates into more fantasy points.
It's worth noting that the NFL has been a pass-heavy game for years. So don't ignore the value of targets when drafting your receivers and tight ends.
#3 – Touches
Touches is a catchall term. It refers to the number of times a player gets his hands on the ball. This includes running the rock down the field. It also includes catching passes.
In addition to receptions, passing yards, receiving yards, and rushing yards, every touch carries the possibility of a touchdown. This is especially the case in the red zone. (We'll talk more about red zone stats in a moment.)
The most important thing to remember is that touches translate into fantasy production. The greater number of times a player is targeted for a pass or handoff, the more points he'll score. That being the case, you want to identify backs, receivers, and tight ends who have high projected touches for an upcoming slate.
You'll notice that guys with single-digit touch projections tend to have low salaries. Now you know the reason. If they're not touching the rock, they're not scoring fantasy points.
#4 – Red Zone Stats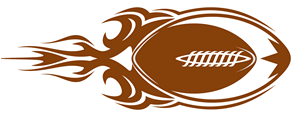 The red zone is where the magic happens. There's great consistency between opportunities, targets, and touches and fantasy point production. A tight end or running back who's given the rock inside the 20 is highly likely to score a TD. A receiver targeted by the QB in the red zone is highly likely to do the same.
For this reason, review each player's red zone stats before deciding who to put on your roster.
For example, suppose you're slotting receivers. How often are the guys on your short list the intended targets for passes inside the 20?
Or let's say you're considering a few promising backs and tight ends. How often do they get the opportunity to carry the rock in the red zone? How often do they convert rushes into TDs?
Red zone stats, from touches to touchdowns, tell you what to expect from certain players when the ball is near the opposing team's goal line.
#5 – Ceiling
You can intuit what ceiling means even if you've never used the term in the context of weekly fantasy football. It refers to the maximum projected fantasy production for a player.
You'll sometimes see this statistic presented as a simple number. For example, Cam Newton might have a projected ceiling of 30 points or A.J. Green might have a ceiling of 250 yards.
Other times, you'll see it as a percentage. For example, Aaron Rodgers's might have a ceiling percentage of 80%, which might reflect that he scores more than 21 fantasy points in 80% of his games. (The criteria for these stats vary by site.)
Regardless of how ceiling is presented, there are two key things to keep in mind. First, some players are considered "high-ceiling" and some are considered "low-ceiling."
Second, the former are not necessarily better draft picks. Players who have high ceilings sometimes pose greater risk because their performances are inconsistent. They might have a fantastic game one week and a terrible one the following week. Such players can be valuable additions to your rosters for GPPs, but disastrous in cash games.
#6 – Floor
Once you know how to interpret a player's ceiling, you'll know how to interpret his floor. A player's floor is his minimum projected fantasy production. It's the least number of points he's expected to post during a given game.
It's a worst-case scenario. If your QB is battling a cold, is dealing with stomach issues, and has a bum elbow, what is the least number of points he'll score? That's his floor.
Like ceiling, this stat can be presented as a number or as a percentage. It's most useful when both stats are used together.
For example, suppose you've learned a particular QB has a high ceiling. That intel alone doesn't tell you much with regard to whether you should draft him. But suppose you also learn he has a high floor. You'll naturally have more confidence in him. He's a safer bet. His high floor is almost like insurance against a dreadful performance.
In contrast, drafting a high-ceiling, low-floor player would be a roll of the dice. His production on any given night might be great. But it can just as easily stink.
#7 – Upside Vs. Risk
These two concepts are intertwined. Upside is all about potential. But it's a reflection of potential in light of the risk involved with slotting a particular player.
For example, suppose you're considering drafting Cam Newton for this week's slate. He comes with a relatively high ceiling. Even better, his floor is relatively high. But you wouldn't say he comes with a ton of upside. Why not? Because he has one of the highest salaries among QBs and rarely hits anywhere near his ceiling. In other words, there's considerable risk in drafting him.
Players with high upside are those who show a level of potential that outstrips their salaries. That is, they offer good value. For example, Andrew Luck has a lower salary than Newton, but scores more than 20 fantasy points per game far more often. Solid, consistent production at a lower salary translates into less risk and more upside.
#8 – Consistency
Consistency refers to reliability. How much confidence can you have in a particular player's fantasy production? If Cam Newton posted 28 points last week, what are the chances he'll post 28 points this week?
There are two things to keep in mind when it comes to consistency. First, it varies by position. It's highest at running back. Quarterback is a close second. It's markedly lower at wide receiver and tight end.
Second, and you already know this, consistency varies by player – sometimes wildly. Some guys turn in consistent performances week after week. Others are all over the board. For example, Carson Palmer was extremely consistent in 2015. Other QBs, such as Cam Newton and Aaron Rodgers, were less so despite higher salaries.
It's important to stress that consistency doesn't have much value if you're playing in a GPP. There, you're looking for outlier performances. But if you're competing in a cash game, it's helpful to have players on your roster whom you can trust to deliver.
#9 – Handcuffing
Handcuffing is a form of insurance. It's the practice of slotting a replacement in case the starter suffers an injury that pulls him from the field. When the starter goes down, the replacement's workload automatically goes up.
Handcuffing is most often done at running back. Players at this position score a healthy chunk of points. They also suffer a lot of hits. Consequently, they tend to land on the injury list more often than QBs, receivers, and tight ends. Drafting a starter's backup keeps your squad productive at this position.
The decision to handcuff your backs isn't an easy one. If your starter lasts the entire game, his backup will be as productive as a lump of clay. That's a problem since your roster only goes nine deep (at least on FanDuel and DraftKings). You don't have a lot of space to waste on players who get little to no time on the field.
One approach is to handcuff a high-ceiling, injury-prone starter with his backup. But only do so in GPPs, where you can afford to take bigger risks. In cash games, forget about handcuffing. Put starters in every slot on your roster.
Keep the nine concepts above in mind whenever you draft running backs, wide receivers, and tight ends. They'll help you to build one-week fantasy football rosters that beat the majority of the field.
More Great Articles