Defense is the redheaded stepchild of weekly fantasy football. To quote the late, great Rodney Dangerfield, it "gets no respect." Most team owners fill the slot with the spare change left over in their budgets after drafting their quarterbacks, receivers, running backs, and tight ends.
But it's a mistake to dismiss your defensive lineup.
A strong D-team having a great night against an unprepared offense can rack up 20 or more points for your fantasy squad.
That's significant production.
So we're going to talk about how to pick great defensive teams for your weekly fantasy lineups. This position can give you an edge over other team owners since the majority of them are likely to disregard it as pointless.
To be clear, I'm not suggesting that you pay top dollar at this position. Rather, give your defense the consideration it deserves instead of filling the slot just because you have to.
Fantasy Football Defensive Point Production
Before you draft a defense, you should have a clear understanding of how the position produces points in weekly fantasy football. Here's a rundown of the basics that are common for both FanDuel and Draftkings:
*For a full fantasy football scoring chart visit this link
Sacks – A D-team that busts through the opposing offensive line to tackle its QB behind the line of scrimmage will earn one point for each successful effort. These points add up.
Fanduel = 1 point
Draftkings = 1 point
Interceptions – Interceptions are worth two points each. But production in this category is volatile and varies by team. To wit, in 2015, the number of interceptions ranged from six (Baltimore Ravens) to 24 (Carolina Panthers).
Fanduel = 2 points
Draftkings = 2 points
Blocked Kicks – These will earn you two points apiece. The problem is, like interceptions, they're difficult to predict. A solid defense might deliver a couple blocked kicks per game, or none at all. That being the case, don't put too much stock into this statistic when drafting your defensive line.
Fanduel = 2 points
Draftkings = 2 points
Safeties – A safety will net your squad two points. But because they don't happen often, it's hard to get excited about them.
Fanduel = 2 points
Draftkings = 2 points
Fumble Recoveries – Recovered fumbles, worth two points apiece, are important because they occur often. There's also quite a bit of variance from team to team. For example, the category leader in 2015, the Washington Redskins, recovered 15 fumbles on the season. Meanwhile, San Francisco barely managed to turn in three. This level of disparity means there's opportunity.
Fanduel = 1 point
Draftkings = 1 point
Defensive TDs – This is where the real points are earned at defense. If your defensive lineup intercepts the rock or recovers a fumble, and runs it down the field to score, you'll earn six points.
Fanduel = 2 points
Draftkings = 2 points
As you can imagine, defensive TDs are difficult to predict. It's great when they happen, but you can't pin your hopes on them. Take a look at defensive stats from 2015. TDs from interceptions ranged between zero and three. TDs from fumble recoveries ranged from zero to four.
Points Allowed – Your defense will also earn points based on how well they prevent the opposing team's offense from scoring. Here's the scoring breakdown used at DraftKings and FanDuel for this category:
0 points allowed: +10
1-6 points allowed: +7
7-13 points allowed: +4
14-20 points allowed: +1
21-27 points allowed: 0
28-34 points allowed: -1
35+ points allowed: -4
Points Allowed: The Most Important NFL Defensive Stat?
Points allowed is going to be
one the most useful statistics
when it comes to selecting a defense for your squad. It tells you, at a glance, how effective a particular defensive lineup is.
Some D-teams will earn you points in this category. The Seattle Seahawks are a good example. Others, like the Cleveland Browns, are likely to cost you points. At DraftKings, you can see each team's average number of points allowed at home and away games, as well as for the previous season. These are useful data.
As an aside, you can go a step further and find out the average number of points allowed by a defensive lineup to a particular position. Such details can inform your draft decisions regarding your offensive players.
Getting back to selecting a defense, there are a couple important considerations that most fantasy team owners ignore…
Two Often-Ignored Factors That Affect Defensive Production
Whether a team plays at home or away tends to affect the fantasy point production of the team's defense. The numbers show that a defensive lineup playing at home is more likely to deliver a greater number of sacks and interceptions. It's also more likely to suppress the opposing team's point production (points allowed).
The reasons vary, and some are better supported by evidence than others. For example, some claim that playing at home allows the team to feed on its fans' energy. Others suggest that traveling is tough on the body and mind, and thus leads to a less-impressive performance. Still others say that refs are biased, giving home teams more latitude.
Whatever the reasons, the numbers don't lie. Defensive lineups playing at home tend to deliver more fantasy points than those playing on the road.
A second factor that's often ignored is the level of consistency in a defensive lineup. There's a lot of volatility with regard to week-by-week performance.
Part of the reason is due to the unpredictability of the feats for which they earn points. While sacks are easy to predict with reasonable accuracy, the same can't be said for safeties, blocked kicks, interceptions, recovered fumbles, and defensive TDs. There's a lot of guesswork involved.
If you find a high degree of consistency in a particular defense, know that it's valuable.
Matchup Stats To Investigate Before Drafting A Defense
Matchups are just as important as defensive statistics. In fact,
they're more important
because of the high volatility at defense. Matchups are more reliable, and are thus a better gauge on which to set your expectations.
What should you look for when evaluating the team scheduled to lock horns with a defensive lineup you're thinking about drafting?
First, find out the opposing team's average points scored per game. It's a good indication of how well its offensive line performs. For example, Carolina, Arizona, and New England led this category in 2015. What does that suggest? If you're evaluating defensive lineups, you'd want to fade the ones scheduled to face these three teams.
Second, take a look at the number of interceptions thrown by quarterbacks. The greater the number, the greater the opportunities to pick off passes.
Keep in mind, the number of interceptions thrown is often an extension of the number of passes attempted rather than a direct indication of a QB's skills. For example, guys like Peyton Manning, Ben Roethlisberger, and Matt Ryan led this category in 2015. All three are effective pass throwers.
Third, whenever you consider matchups, you should check the injury report just before kickoff. You never know what you might find. A last-minute injury to a starting QB could result in a less-qualified pass thrower taking his place. That could open up a huge opportunity at defense.
Matchups are an invaluable tool for selecting defensive lineups in weekly fantasy football. A little research goes a long way.
Drafting Defense By Game Type: Cash Games Vs. Tournaments
The strategy for drafting a defense doesn't change much between cash games (50/50s, head-to-heads, etc.) and large-field tournaments. In both cases, you're looking for value. The point production of your defense will be overshadowed by the production of your QB, RBs, WRs, and TEs. So naturally it plays second-fiddle to these positions.
Having said that, you'll find that a strong defense can have a major influence on your prospects in a guaranteed prize pool (GPP) tournament. A D-team that can force a high number of turnovers is worth its weight in gold.
Remember, most team owners relegate the defensive slot in their lineups to whatever they can afford after spending the lion's share of their budget. They give little thought to how well their defensive lineups might actually perform.
Take advantage of that dereliction. Slot a defense that can deliver sacks, pick off passes, and recover fumbles, and you may be able to leapfrog to the head of the field in a tight race.
Check Vegas Odds Before Selecting A Fantasy Football D-Team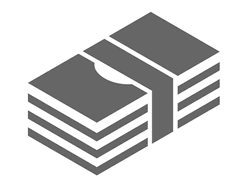 The last item to check when picking a defensive lineup is the over/under on the game it's scheduled to play.
A high over/under suggests the defense for one or both teams is going to have trouble suppressing its opponent's score. A low over/under indicates the opposite. The defensive lineups are expected to successfully lock down the opposing teams' offense. That means increased fantasy production at defense.
Refer to Vegas odds for these numbers. They're likely to be accurate since there's a lot of money riding on them. Here is a more in-depth Using Vegas Odds article where you can laser pinpoint the defenses you want to target each week.
The bottom line is, don't assume the defensive slot on your weekly fantasy football lineups is wasted space. It's more important than most team owners think. The good news is that with a little research, you can strategically fill the slot with a D-team that produces for your squad. It may even be instrumental in earning you a spot at the top of the field, along with the corresponding piece of the prize pool.
Keep On Reading