We at DFS101 are proud to welcome back weekly contributor during NFL season, James Gagnon. James will provide us a look at each week of the NFL season and the associated action going on at FanDuel and Draftkings. This is his first weekly article for the 2016 NFL season.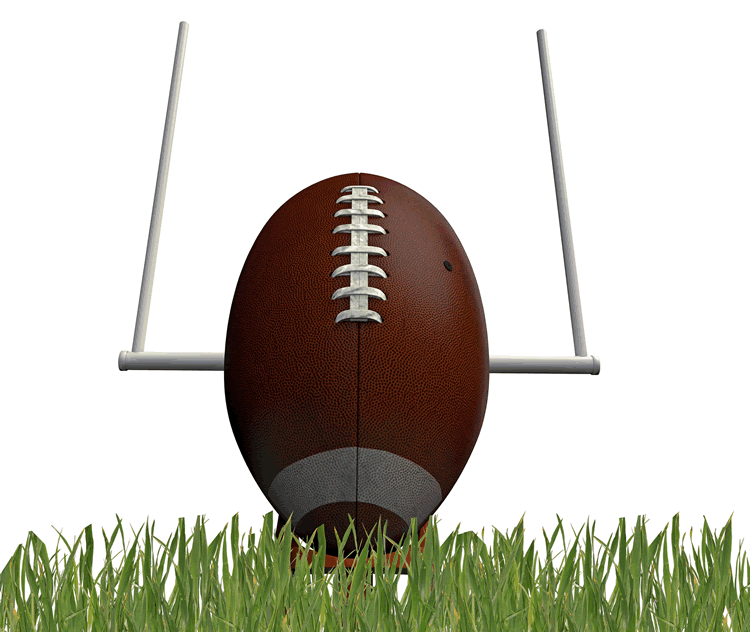 Ah, the start of the football season, always so full of joy and wonderment. Especially the wonderment part. We just wonder and wonder and wonder what is actually going to happen and who the hell knows what will. If we knew, there'd be no such thing as a "sleeper." If we knew, we all would've predicted the Carolina Panthers being in the Super Bowl instead of the 40-1 odds they received to start the year. 40-1 isn't good, by the way. What I'm trying to say is that we could do all the research in the world and still have no clue what's going to happen…hell, oddsmakers and analysts do it as their daily jobs and they're still wrong all the time.
So we sift through it all and make our best picks, but ultimately, just make sure you have fun. One way to have fun is to not gamble away money you don't have, and DFS is most definitely gambling. Another way to have fun is to temper your expectations in the huge payout(GPP) tournaments because chances are they are full of people who play DFS for a living. It may sound silly to you but I shoot for just cashing; being in the top twenty percent and doubling my money…with a chance at the high payout, is just fine by me. The last way to have fun, i.e. win money, is to do your research, so here are some basics for you.
The Big NFL Week 1 Tournaments

Fan Duel – 15 game slates for both tourneys; does not include Thursday games.
$1Million Sunday NFL Rush
Entries: 231,213
Entry Fee: $5
Payouts:
1st – $100K, 2nd – $40K, 3rd – $20K, 4th – $15K, 5th – $10K, 6th – $7.5K, 7th-8th – $5K, 9th-10th – $4K
2nd to Last Group – 16,001 – 28,375 – $12
Last Group – 28,376 – 46,000 – $10
Notes: This is your typical original DFS payout structure with a nice chunk for first and then doubling your money for finishing in the top-20%. To finish in the top-10% and turn your five dollars into at least four thousand dollars, you need to finish in the Top-.00004.
$2Million NFL Sunday Million
Entries: 92,835
Entry Fee: $25
Payouts:
1st – $200K, 2nd – $100K, 3rd – $60K, 4th – $40K, 5th – $30K, 6th – $20K, 7th-8th – $15K, 9th-10th – $10K
2nd to Last Group – 5,501 – 13,101 – $50
Last Group – 13,102 – 23,381 – $40
Notes: You only need to crack the top-75% to finish in the money here, but an atypical Top-14% to double your money. And you just have to be 1 of 9,300 to crack the Top-10.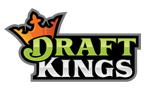 DraftKings – 13 Game Slates; Only Sunday Games at play (Does not include Thursday game or Monday Games)
$5M Fantasy Football "Millionaire"
Entries: 1,960,784(that's right, 2 million entries)
Entry Fee: $5
Payouts:
1st – $1M, 2nd – $100K, 3rd – $50K, 4th – $25K, 5th – $15K, 6th – $10K, 7th-8th – $7.5K, 9th-10th – $5K
2nd to Last Group – 150,001 – 285,000 – $6
Last Group – 285,001 – 542,850 – $5
Notes: This one is all about the Million Dollar Payday as the payoffs drop precipitously after whomever wins first. Other than that, your odds of finishing in the top ten is 1-in-200,000. But hey, at least over a half a million entrants will win their money back, at minimum. Keep an eye on this one as there's sure to be overlay where even just missing 200 thousand entrants (which is likely) changes the chance to win the $5 prize from 27.5% to 31%. It also means 200 thousand less entries with a chance to win the top prize.

$2.5Million Sunday Special

Entries: 144,500
Entry Fee: $20
Payouts:
1st – $250K, 2nd – $100K, 3rd – $50K, 4th – $30K, 5th – $20K, 6th – $15K, 7th-8th – $10K, 9th-10th – $7.5K
Double Money – 7,501 – 12,250 – $40
2nd to Last Group – 12,251 – 21,250 – $35
Last Group – 21,251 – 39,750 – $30
Notes: The payout structure at the top is pretty normal with a nice chunk to First as well as the Top Ten getting a decent return…and you only have to be 1-in-14,450 instead of 1-in-200K like the "$1M to First" tournament. The bottom is kind of bunk though as you have be in the top-8% just to double your money, where the norm is top-20%.

Top Ten Salaries at Each Position

As you can see, there are differences between the two that can be directly attributed to the lack of Monday Night games being used in DraftKings' tournaments. Those games are between Pittsburgh and Washington and Los Angeles and San Francisco, so notable players that won't be rosterable in DK are B. Roethlisberger(QB), D. Williams(RB), A. Brown(WR), K. Cousins(QB), M. Jones(RB), D. Jackson(WR), P. Garcon(WR), J. Reed(TE), T. Gurley(RB), T. Austin(WR), C. and Hyde(RB).

Notes, Thoughts & Ideas

As you can see there are some players in the top tens that won't be playing in week 1; always be aware of injuries, especially if you decide to let your significant other or kids put in "fun" lineups for you.

Backup Quarterbacks who will most likely be starting in Week 1 due to injuries/suspension are J. Garoppolo, S. Hill, and D. Prescott. S. Hill is on a defensive-minded team led by a Hall of Fame running back with somewhat young and inexperienced wide receivers so no price-point is worth it for me to draft him. Dak has looked great in the preseason, has a great offensive line and really good looking young runner, not to mention two great receivers in D. Bryant and J. Witten…and the Giants v. Cowboys is usually an offensive slugfest. J. Garoppolo doesn't have the price point of Dak and Hill since the Brady Suspension has been known about before the salaries were determined, so he's hovering in the 6,000's on both sites. We know he has Gronk and Edelman, and let's even throw Martellus Bennett in there, but after that, we're not sure about receivers after that and who knows who will be running the ball for them with that makeshift offensive line. Garoppolo also gets to play in primetime against the Arizona Cardinals defense.

Running Backs outside of the top ten with upside/value are Matt Forte and Melvin Gordon. Danny Woodhead is also a great option in DraftKings since they give a full Point Per Reception. Those who doubt Melvin Gordon because of Danny Woodhead's importance need to remember how many offensive plays San Diego runs; there are enough balls to go around on that team.

Be careful and most likely stay away from murky RB situations such as New England where the starter might change from week to week. Similar situations in my opinion are in Cincinnati(Bernard/Hill), Cleveland(Duke Johnson/Crowell), Jacksonville(Ivory/Yeldon), and even Seattle scares me with a proven Rawls but a guy in Christine Michael they just can't quit.

Wide Receiver is a position where you must win. Usually at the cost of other positions. While the disparity of 1st WR's salary and the 10th WR's salary is similar to other positions, the level of production is a lot closer than the 1st QB and the 10th QB. So make sure and do your math before you pull your trigger, because if you ask me if I'd rather have B. Marshall(DK 7,800) and J. Landry(6,000) or J. Jones(DK 9,400) and A. Boldin(DK 4,500) for around 13,800, I choose the combo of Mashall and Landry.

Ahh, TE's. Or should we say Gronk and everyone else. Gronkowski costs 1,700 more in FD and 2,400 more in DK than the next priced TE. He's usually worth it…if you end up with the money to be able to afford him. I just don't see it in this NFL Week 1 against the Cardinals and with some dude named Jimmy throwing to him.

As for the rest of the TE's; I'm a huge fan of DeLanie Walker's talent. Travis Kelce is a great option in Kansas City. Barnidge can catch tear drop passes from any bum. I like all three of these guys at their price more than Gronk and his price and situation.

Value TE's if you decide to punt are C. Clay(Buf) and J. Cook(GB).

My last piece of advice is to not punt Defenses. Put in 5 minutes of work and check out their rankings on NFL.com or projections on Footballguys.com. Their salary differs from top to bottom the least of any position, so paying for a defense that has great stats and matchup is worth every penny. A defense won't win you a DFS GPP contest with a 50 point explosion, but believe me, those few points here and there matter and can cost you when you get 5 instead of 17-20 by being cheap and punting the Seahawks for the Dolphins. And an attempt to fill the Defense position respectably is even more important in cash games.

Keep On Reading