DraftKings – NFL Week Thirteen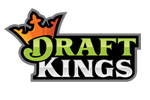 With just five games remaining, the race for the post season is really heating up. The Patriots lead the way in the AFC with a 9-2 record, the same record as the NFC leading Cardinals. The AFC North is perhaps the most fascinating division, only half a game between all four teams.
Here are my picks for week thirteen.
Happy Thanksgiving and good luck!
DK
has games for this Thursday to join as well as the big games on Sunday. You can play in a freeroll or even a $0.25 tourney called the 'quarter arcade'. It is FUN and virtually no risk. I will see you on the leaderboards as always!
Quarterbacks
Andrew Luck – Indianapolis Colts $9,700
Luck is having a solid season in 2014, without quite hitting the spectacular level. This was epitomized by his last outing which saw 21 from 32 completions, with just one touchdown but no interceptions. This week they face the Redskins who are on a three game skid, and with home advantage I see nothing but a big win for Luck and the Colts. Although expensive, I'd consider Luck the most likely to have a bust out game this weekend. Luck will also gain you points on the run.
Ryan Tannehill – Miami Dolphins $6,900
Tannehill and the Dolphins came very close to an unlikely success in Denver at the weekend and will feel confident facing the 2-9 Jets this week. This is a must win game for the Dolphins, and Tannehill is on form, having completed 26 of 36 passes for 3 TD's and an interception against Denver. The Dolphins have performed well on the road against weaker teams this year, and the Jets will lack confidence after a big loss to the Bills.
Running Backs
Le'Veon Bell – Pittsburgh Steelers $8,700
Can you ignore a man who ran for 207 yards and a touchdown last time out? Bell and the Steelers have had a week off and will come into this game fresh. This week they face the Saints in Pittsburgh, a team who are ranked 23rd in the league against both the pass and the rush, which is ideal for Bell who makes plenty of catches as well.
Rashad Jennings – NY Giants $6,700
Jennings is seeing plenty of the ball for the Giants but not really capitalizing on the fact as shown by his meager 52 yards in 19 carries last time out. If he has the same amount of carries this week, I would expect the number to be much larger, as the Giants face the Jaguars. After their surprise win over the Browns in week 7, the Jaguars have become the Jaguars again, and will give up plenty of yards against both the rush and the pass – and with Jennings receiving 8 catches last week, I see a salary of $6,700 potentially being great value.
Giovani Bernard – Cincinnati Bengals $5,200
Bernard is another running back who is not really capitalizing on the fact that he is seeing a lot of the ball with just 45 yards in 17 carries last week. However, Bernard has just returned from injury, and should be sharper this week. Once again, playing against a weak opposition will help and it doesn't come much easier than the 2-9 Buccaneers. With a salary of just $5,200, this is another bargain pick.
Wide Receivers
T. Y. Hilton – Indianapolis Colts $8,100
Luck and Hilton are my first Quarterback/Wide Receiver combination this week. Hilton will have gained great confidence from his 73 yard touchdown last week and will expect a big week against the Redskins at home. The signs are there that Luck and Hilton can combine again like they did in the middle of the season (478 yards receiving and 2 TD's in weeks 6,7 and 8), so don't be surprised if you see some big numbers. This partnership is a costly $17,800 this week, but this could look cheap when the points are added up.
Jarvis Landry – Miami Dolphins $5,400
It was a toss-up between Mike Wallace and Jarvis Landry this week for the Dolphins this week. Although Wallace has more yards and more touchdowns this year, Landry is the man of the moment and linked up very well with Tannehill against the Broncos. In that game he caught seven passes for 50 yards and two touchdowns and you'd expect a similar, if not better performance against the Jets. The Tannehill/Landry combination costs just $12,300.
Keenan Allen – San Diego Chargers $6,000
The Chargers have had back to wins after their three game losing streak and much of this is due to Keenan Allen. Last week he caught six catches for 104 yards and a touchdown and made eight catches the game before. The Chargers face the Ravens this week in a huge game for both teams and Allen will hope to be able to take advantage of the Ravens defense which is 29th against the pass.
Tight End
Delanie Walker – Tennessee Titans $4,800
Walker is a player on form right having caught five passes for 155 yards last time out. The Titans don't have much to shout about right now, however Walker is a bright spot in their poor season. The Titans face the 5-6 Texans this week, a team ranked 31st against the pass, and another 155 yards would be a great return for this low salary tight end.
Defense/Special Team
Miami Dolphins $3,200
The New York Jets scored just three points against the Bills last week and it doesn't get any easier this week against the Dolphins. The Dolphins Achilles heel this year is that they tend to lose the close games – conversely each of their wins have been by at least 13 points showing they have the ability to dominate teams. Don't be surprised if they dominate the Jets.
Related