Hello, Daily Fantasy Sports 101 community, my name is Sturling and I am a new contributor here at DFS101. Below I have a quick piece on this week's PGA event, however, I would like to quickly introduce myself before we get into the good stuff!
I have been playing DFS (FantasyDraft, FanDuel, and DraftKings) along with season long fantasy sports for over 5 years now. PGA is easily my favourite sport to play and I would say I am fairly successful at it as well, I also love playing NHL and NFL DFS as well.
Throughout these weekly write-ups I will discuss key course stats and trends along with key cash game and GPP golfers. I hope to provide some valuable insight that will hopefully help you win that big GPP you have been chasing. Now, let's get into the meat!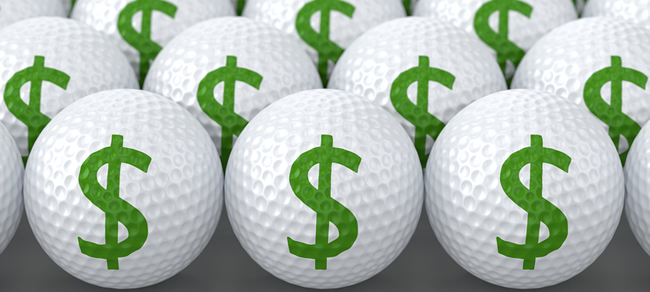 This week on the PGA tour we have the Charles Schwab Challenge, being played at the Colonial Country Club in Fort Worth, Texas. There are some keys stats listed below that you should look out for in your golfers in order to have low scores and a full four days of golf. Justin Rose is our defending champion and his price reflects that in this slightly less stacked field and is the obvious cash game option and will be chalk.
That being said, having some chalk plays in your lineup is not a bad thing, and I will have lots of Rose. Additionally, there are several great plays in his price range you can pivot off of as well if you are looking to diversify your lineups. Golfers such as Rickie Fowler and Jon Rahm may go underlooked (Rahm especially as I explain below).
You've met Sturling and it seems as though he may know his stuff! Why not take some of this advice now and head over to
DraftKings
or
FanDuel
and put it to use?!
Key Stats
Driving distance should not be a major factor this week at the Colonial Country Club, this gives us the chance to roster certain value plays that we would not usually have the chance to due to their horrible yards off the tee numbers. Pat Perez and Jordan Spieth come to mind. Driving accuracy will have a much more deciding factor this week however. Players like Jim Furyk should thrive here. Another key stat boding well for Furyk and other golfers such as Justin Rose and Xander Schauffele is being accurate around and in your approach to the greens.
The final stat in which I believe will have a major deciding factor on performance is putting. Elite putters that I will be targeting include Rickie Fowler and Justin Rose, there are several values as well such as Dominic Bozzelli, who will have a decent four days IF his play around the green improves. In summary, target players that are elite on and around the green and favour driving accuracy over driving distance.
Cash Game Plays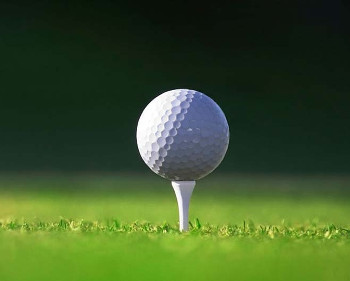 Justin Rose – The defending champion at the Colonial Country Club and is coming off a 29th place finish at the PGA Championship. In addition to the win here last year and his recent performance, Rose's style of play fits really well here as he has great putting and approach numbers.
Xander Schauffele – Schauffele seems to be a guy everyone is always high on and it will be no different this week. Schauffele is coming off a 16th play finish at the PGA Championship, even with a horrible last round. His approach to the green numbers are very high along with his numbers on the green. He is my second best play behind Justin Rose.
Tony Finau – Finau is another name that may get overlooked by many. Rickie Fowler and Francesco Molinari are great plays, however, I believe that Finau can be a decent pivot off of both of them and provide similar scoring. Finau is good, not great, at putting and the same can be said for his approach to the green. If he can get hot I would not be surprised with a top 10 finish. Fowler is too volatile for my liking in cash games and I do not like Molinari's approach to the green numbers.
GPP Plays
Jon Rahm – Rahm missed the cut last week and had a very high ownership percentage. Additionally, he has placed 5th and 2nd over the past two years in this event respectively. Rham is a very good golfer and has a profile that fits this course very well, get him now while everyone is avoiding him due to his letdown last week.
Chez Reavie – Reavie placed 14th, 18th and 28th over his last three majors. The reason I have him as a GPP play rather than a Cash game play is due to his price, I feel like it is a little steep, however a top 10 finish will make him worth it. Additionally, Reavie is only an average putter with elite approach number, he could either get hot on the green and hit a few extra birdies or land in a few bunkers on approach.
Bryson Dechambeau – I have no real reason to like Dechambeau in this position, he has to missed cuts and a 42nd place finish at this event. Dechambeau has also been awful of late, however, he continues to lead the PGA in Birdies made per round, followed by Justin Rose. As we saw last year, Rose won the event last year with a -20, for a score that low you are going to have to hit a lot of birdies, see where I'm going with this? Although he is not an elite play, he has a lowered price tag and will be overlooked by many. He is the perfect pivot off of Xander Schauffele.
Value Plays
Jim Furyk – Furyk will be overlooked by nearly everyone on this slate. Furyk has missed the past two cuts and has seemed to fall off of everyone's radar. He is one of the most accurate golfers off of the tee, has elite approach numbers and is an above average putter. Distance off of the tee is where he usually struggles, this is his perfect course.
Talor Gooch – Gooch is very good at approaching the greens and his putting is above average as well. However, his sample size is extremely small. Gooch will likely be my main value play along with Furyk.
Dominic Bozzelli – Bozzelli is a very efficient on the green and will have a decent four days if his play around the green either remains how it has been recently or improves.
I hope everyone enjoyed my first DFS101 article and you all cash this week. I look forward to providing you all with another in-depth analysis next week.
Long As You're Here, Check Out Our Previous 5 Articles As Well!