weekly fantasy football
results and determine how you're doing.
Are you crushing it, racking up wins, profits, and bragging rights each week?
Or are you getting killed over and over by more experienced, more savvy, fantasy players?
Here's the good news…
If your record this season is littered with losses, and your bankroll has been taking a beating, there's always a fixable reason. In fact, there may be several.
If you can identify them and plug the holes, you should be able to turn things around.
Following are the 10 most common weekly fantasy football mistakes I've seen players make over the years.
A few might seem silly; you should know better than to make them. But I'm willing to bet one or more will strike a chord.
And if that's the case, now's the perfect time to make changes.
Without further ado, let's shore up your weekly fantasy football strategy and start logging some wins!
Top 10 DFS Football Mistakes To Avoid
#1 – Creating Rosters Too Soon
It's fine if you want to start building your lineups early in the week. Just keep in mind that a lot can happen between Tuesday and Sunday.
Players can get injured, keeping them off the gridiron for that week's game.
Coaches can make last-minute adjustments to their rosters, causing some players to get less time on the field than you had anticipated.
The last thing you want to do is set and forget your rosters early in the week only to discover later that your star quarterback, receiver, or running back has been cut.
I prefer to set my lineups late in the week.
That way, I can take into account late-breaking news that affects my players. I do sometimes put my rosters together early. But you can bet that I check the latest injury reports and other announcements to avoid nasty surprises on Sunday.
If I end up not having enough time I end up not playing that week. No win's, but no losses with lineups that have no chance.
#2 – Choosing The Wrong Types Of Contests
If you've spent any time at all at FanDuel or DraftKings, you know there are different types of weekly fantasy football contests.
On the one hand are the cash games.
Here, we're talking about 50/50's, double-ups, and head-to-heads (H2Hs). These contests pay out the top 50% of the field.
On the other hand are the tournaments.
We're talking about guaranteed prize pool (GPP) events.
Generally speaking, you need to finish in the top 5% to get a payout. The upside is that the payouts are much larger than you'd get in a typical cash game.
If you want to make money at weekly fantasy football, your best bet is to stick to the cash games.
Yes, the payouts are small, and competing in these contests can be a grind, but your chances of winning are far greater than they are in GPPs.
One quick note about cash games: be wary of playing head-to-head against opponents who have a lot of H2H experience. These are shark-infested waters.
Sharp DFS NFL players regularly post H2H contests and lie in wait for novices.
In short, do your due diligence to learn who you're playing against.
#3 – Relying Too Much On Recent Performance
I understand the temptation. You saw your favorite players crushing it on the field last week, and you presume they'll do the same this week. So you add them to your lineups.
That's called recency bias.
We tend to evaluate things based on what has happened lately. For example, if Le'Veon Bell of the Steelers racked up a ton of yards last week, we tend to believe he'll do well this week.
But as you'll find mentioned in every mutual fund prospectus, "past performance is no guarantee of future success." The same holds true with weekly fantasy football point production.
NFL player performance CAN be somewhat predictive, especially during the first half of the season. But as we get closer to the finals, the predictive nature of the game dissipates. What happened on the field last week isn't as indicative of what'll happen this week.
#4 – Ignoring Value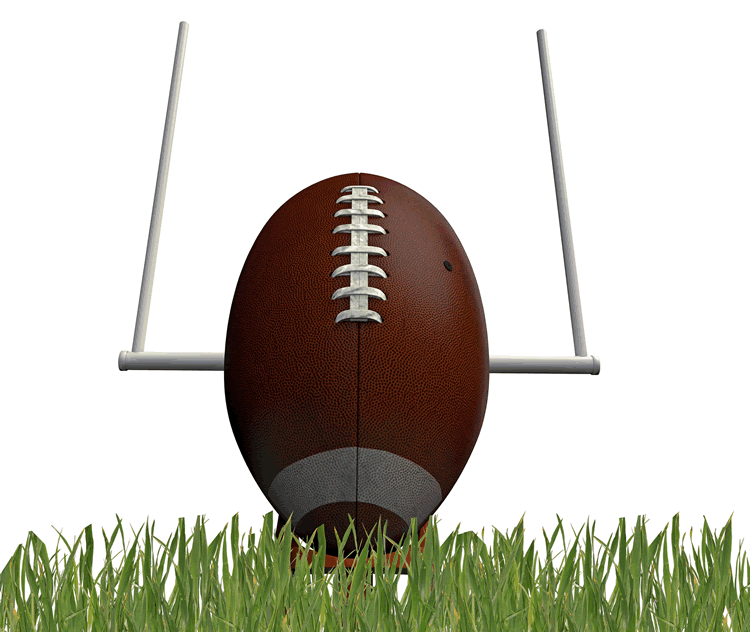 When we talk about value, we're talking about projected points per dollar paid. In other words, how much are you paying to roster a player, and how much are you getting for your money?
Most of us have favorites when it comes to NFL players. And we often put these favorites into our lineups. Most of us can also name players we dislike. As you might expect, these players rarely show up in our lineups.
That can pose a problem.
If we disregard certain players simply because we dislike them, we run the risk of letting good value picks slip through our fingers. These players might make solid additions to our rosters. So we ignore them at our peril.
#5 – Focusing On The Wrong Stats
I confess. I love looking at statistics. They assure me that I'm making smart, informed decisions when I set my rosters.
Having said that, I realize that NFL stats can be a rabbit hole. The deeper you go, the more involved you become and the more difficult it is to pull yourself out. And the worst part? After a certain point, the time and effort you spend will probably yield a terrible return on investment.
You can literally spend hours analyzing fantasy football stats and have nothing to show for it at the end of the day.
Here are some of the numbers you should focus on:
– opportunities (touches)
– fantasy points scored per opportunity
– efficiency inside the 20-yard line (red zone)
– defense versus position (DvP) stats
– receiver versus cornerback stats
Other metrics that deserve your attention include variance and consistency. They're more complicated, so we'll cover them in another article.
You can ignore most other statistics and still do well.
Approach weekly fantasy football with an 80/20 mindset. You can get 80% of the way to building winning rosters by focusing on 20% of the available stats.
In other words, don't fall into the statistical rabbit hole.
#6 – Drafting Players Facing Your Defense
This mistake is more common than you might think. Many beginning DFS NFL players put guys in their rosters that are scheduled to go up against their own defensive lineups.
The problem is, when you do that, offensive production can negatively impact defensive production, and vice versa.
For example, let's say this week's card includes a game between the Minnesota Vikings and Green Bay Packers. You draft Sam Bradford from the Vikings as your QB, and pick the Packers for your defense.
Bradford has been pretty effective at avoiding sacks this season. Moreover, he's been racking up a respectable number of passing yards per game. This means the Packers's D-line could have difficulty producing points for you.
Another example: let's say you're setting a lineup for a game between the Houston Texans and Jacksonville Jaguars. You pick Tom Savage from the Texans as your QB, and slot the Jaguars's defense.
The Jaguars's D-line has been very effective this season in terms of sacks. They've been taking down QBs left and right. That could prove to be a problem for Savage. In this scenario, the effectiveness of your defense might hamper your QB's fantasy point production.
Keep that in mind.
#7 – Pairing Quarterbacks And Running Backs From The Same Team
Quarterbacks and running backs produce fantasy points in different ways. They often cannibalize each other's point production when they're on the same team.
For example, QBs log a lot of points via the following two ways:
– passing TDs (4 points)
– passing yards (0.04 points per yard)
Running backs produce via rushing, receiving, and rushing TDs.
See the problem? Your QB's fantasy point production is dampened if he hands off the ball to one of his RBs. He can't log touchdowns or passing yards.
Given this predicament, it's usually a bad idea to draft a QB and a RB from the same team.
Are there exceptions? Sure. If a particular RB makes his bones each game by receiving passes, he could be a good match for his team's QB. In this case, he wouldn't limit his QB's upside.
#8 – Playing Too Many Lineups
This mistake is more prevalent in GPPs, but I've also seen people do it in cash games. The basic logic goes like this: the more lineups you create, the better your odds of winning.
That assumption may be true in a raffle where more tickets translates into more opportunities to win. But it's not so simple in weekly fantasy football.
Consider this…
Let's say you put together the best possible roster. This roster can't be any higher in quality. It gives you the greatest chance of finishing at the top of the field.
Now, let's say you create a second roster. It can't be as high in quality as the first one. Remember, the first roster is the best you can do. The second roster is the next best. For simplicity, let's assume it's 95% the quality of the first one.
Now, suppose you create a third roster. This one is 95% the quality of the second one, which, remember, is 95% the quality of the first one.
Notice how quality is declining with each subsequent roster?
Suppose you entered a GPP with 250 rosters. That 250th roster is probably going to stink, and it's very unlikely to help you win.
There is, of course, a lot to be said about the positive effects of diversification. Creating multiple lineups allows you to diversify your spend during any given week. But there's a point at which diversification works against you, especially in GPPs.
#9 – Ignoring Vegas's Predictions
What if I told you there was an army of experienced oddsmakers crunching numbers and making the results of their analyses available for free? What's more, you could use their crack-shot analyses to improve your weekly fantasy football decisions.
Sounds great, right?
That's precisely what Vegas oddsmakers do. They scrutinize a constant stream of numbers and make predictions based on their research.
These folks are pros. They know what they're doing. Moreover, their livelihoods depend on their ability to make solid predictions, so you can assume they're doing a good job. They have skin in the game.
Why not leverage their hard work?
This probably seems like a no-brainer to you. But you'd be floored by how many weekly fantasy football players look this gift horse in the mouth.
#10 – Letting Your Ego Take The Reins
Competing in DFS NFL contests is a bit like competing in mixed martial arts. There's always going to be someone bigger, faster, harder, and smarter.
If you let a few wins go to your head, you'll be setting yourself up for a beating.
I know how tempting it is. You win a few cash games, and end up in the top 5% of a few GPPs. You're on fire. You feel you can do no wrong. You might even convince yourself that you're a genius.
These are signs you're dancing in the danger zone. You're overconfident. And if you're not careful, you could be in for a rude awakening.
Final Thoughts
Weekly fantasy football is seductive. It's easy to get started, and simple enough that anyone can build rosters within minutes.

But that can also be a problem. It's so simple that it's easy to make mistakes.

If your DFS NFL record is spotty, and your bankroll is dwindling, you need to make changes. Review the 10 weekly fantasy football mistakes profiled above to plug the holes in your strategy.

More Great Reading

There comes a point in the NFL season when you should sit down to review your