An In Depth Look at FanDuel NBA vs. DraftKings NBA — How Are They Different?
Updated NBA 2021 Season
Key Differences
FanDuel locks rosters at the start of the 1st game
Scoring differences (full scoring chart below comparing the two).
DraftKings does allow late swaps up until the end of the game, FanDuel does not.
If you've played daily fantasy NBA, there's a good chance that you've probably tried out both FanDuel and DraftKings to this point. It's not much of a surprise, as these two sites are both massive and draw in a ton of traffic for their daily NBA games. You can find games that have up to $200k in guaranteed prizes on FanDuel, with up to $100k guaranteed in DraftKings daily NBA fantasy games. On top of that, the prize pools can vary from time to time, and could become even larger guarantees than that, just depending on the specific night of the week. While both FanDuel and DraftKings are huge, and offer a wide range of games, there are some NBA differences between the two sites, and we're here to break them down.
Scoring
Fantasy Basketball
DraftKings
FanDuel
Fantasy Basketball
DraftKings
FanDuel
See more: Top Fantasy Sites List.
Line-Up
8 Players
PG, SG, SF, PF, C, G, F, UTIL
9 Players
PG, PG, SG, SG, SF, SF, PF, PF, C
Salary Cap
$50,000

$60,000

3-pt FG
3.5
3
2-pt FG
2
2
FT
1
1
Rebound
1.25
1.2
Block
2
2
Steal
2
2
Turnover
-0.5
-1
Assist
1.5
1.5
Double Double
+1.5 PTs (Max 1 per player)
Triple-Double
+3PTs (Max 1 per player)
DraftKings gives one fantasy point per real point, and a 0.5 point bonus for three pointers. They also give 1.25 pts for rebounds, 1.5 points for assists, 2 points for a steal, 2 points for blocks, -0.5 points for turnovers, 1.5 points for a double-double and 3 points for a triple-double.
In comparison, FanDuel gives 3 points for three pointers, one point for every point scored, 1.2 points for rebounds, 1.5 points for assists, 2 points for blocks, 2 points for steals and -1 point for turnovers. They do not give bonuses for double-doubles and triple-doubles.
As you can see, there are differences in the scoring, but nothing too incredibly massive. These are still things that need to be taken into account as you are setting your rosters for the daily NBA games on each site. The scoring also makes it so that you may want to target spending more on one position, but specifically makes it so that the idea of double-double's and triple-double's should be sitting in the back of your mind as you draft your team.
Games Offered and Buy-Ins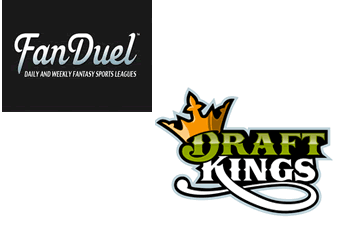 On most nights, you'll find that the NBA games are going to have similar buy-in levels for similar types of games. What this means is that the large $200k guarantee on FanDuel will have a $25 buy-in, while the $100k guarantee on DraftKings has a $27 buy-in. There are slight differences like that, including the fact that FanDuel offers a large $10 game, while that similar game on DraftKings is a $12 buy-in. The last thing worth noting about their games offered and buy-in limits is that on MOST nights, FanDuel will offer a $1 large guaranteed event (between $40k to $80k usually), while DraftKings keeps the $1 games for smaller events in many situations.
Lineup Setups
For starters, you'll find that the cap for FanDuel games is $60k, while the cap for DraftKings games is $50k. You are also going to be filling in an additional roster spot at FanDuel, as they require two players from each position (PG, SG, SF, PF), and then one Center. DraftKings does things a bit differently, as they require just one of each position, but also have a Guard spot (for either PGs or SGs), a forward spot (for either SFs or PFs), and a Flex spot that you can put any player you'd like in. Things are just done in different ways, and while it's safe to say that there's no benefit one way or the other, you'll find that it's truly just a matter of what you enjoy.
FanDuel's Strategy Center
Many daily fantasy players may not have noticed this, but FanDuel offers a "Strategy Center" for their insiders, and it's a great way to get information on the daily games and to potentially get a slight edge over the competition. This is something they do that seems to be of major interest to players, and it's currently not something you'll find on the DraftKings homepage, although there are plenty of sites out there that can also help you with daily lineups, for those who are curious.
In general, you're going to find quite a few similarities between the two sites when it comes to their NBA action, but the largest difference will be the size of the prize pools at FanDuel. FanDuel has huge prize pools and massive paydays, but it's important to note that they're still going to be some tough games, regardless of the site that you play on! The larger the prize pool is, the more people that you'll have to knock off, so just be sure to set your lineup accordingly, and use the players who have the big upsides and can put up large points on a night in and night out basis.
Quick Fantasy Basketball Tid-Bits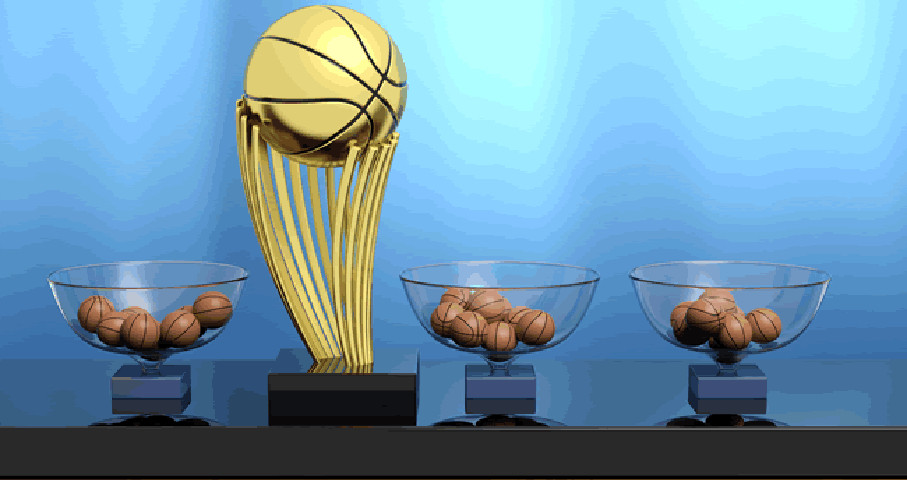 The biggest fantasy basketball games come on Wednesdays. You can play for hundreds of thousands of dollars at both FD and DK on Wednesdays. There are contests daily with six figures in the prize pool but on Wednesdays you will find the biggest fields and biggest contests running at both sites.
NBA offers instant gratification with contests opening and closing in one single day. Contrast this to football where most contests last Sunday-Monday, or Thursday-Monday and you can see how for the daily grinder, NBA is a season not to miss.
More Awesome Content
Fantasy NBA is fast furious fun at
DraftKings
– Sign up and play tonight!